Welcome to Bold & Bubbly's ultimate guide to date ideas for couples!
These date ideas are designed to spark romance and strengthen the bonds of love, whether you're newly dating or have been together for years.
Date Ideas
We've curated a treasure trove of the best date ideas to inspire unforgettable moments and create lasting memories. No matter the stage of your relationship, our diverse collection of date suggestions caters to every couple's preferences and interests.
Alongside the date ideas, we've included expert tips for planning the perfect date night, engaging conversation starters to deepen your connection and fun games that will make you laugh and grow closer. You'll also find a collection of heartwarming love texts to surprise your partner with sweet affection.
Get ready to embark on a journey of love and adventure, discovering new ways to celebrate your unique bond and create a love story for the ages.
Why Date Ideas Matter
In a fast-paced world, carving out quality time for your significant other is essential for maintaining a healthy and happy relationship.
Engaging in exciting date activities not only strengthens your emotional connection but also provides an opportunity to explore new interests together.
Whether you're just starting a romance or have been together for years, these date ideas can reignite the spark and keep the flame alive.
How To Plan The Perfect Date
In our article on how to plan the perfect date, we reveal the secrets to planning the perfect date that will leave your partner smitten.
From understanding their interests and preferences to choosing the ideal setting and activities, we provide tips and step-by-step guidance to ensure your date is an unforgettable and heartwarming experience.
Essential Date Night Tips
Discover the date night tips that are guaranteed to elevate your romantic outings to a whole new level.
These simple must-do tips will enhance your date nights and help you to create a deeper connection with your partner.
Best & Cute Date Ideas
From outdoor adventures and cultural escapades to cozy at-home experiences, we've compiled a diverse selection of date ideas that cater to every couple's interests and preferences. Thus, ensuring you'll never run out of ways to create lasting memories and strengthen the bond with your loved one.
Date Ideas For Different Seasons
Embrace the essence of each season with our diverse range of seasonal date ideas. From winter wonderland adventures, and blooming springtime escapades, to sizzling summer beach getaways and cozy autumnal experiences, we've got you covered! Check out these year-round date ideas for creating unforgettable moments.
Winter Wonderland Date Ideas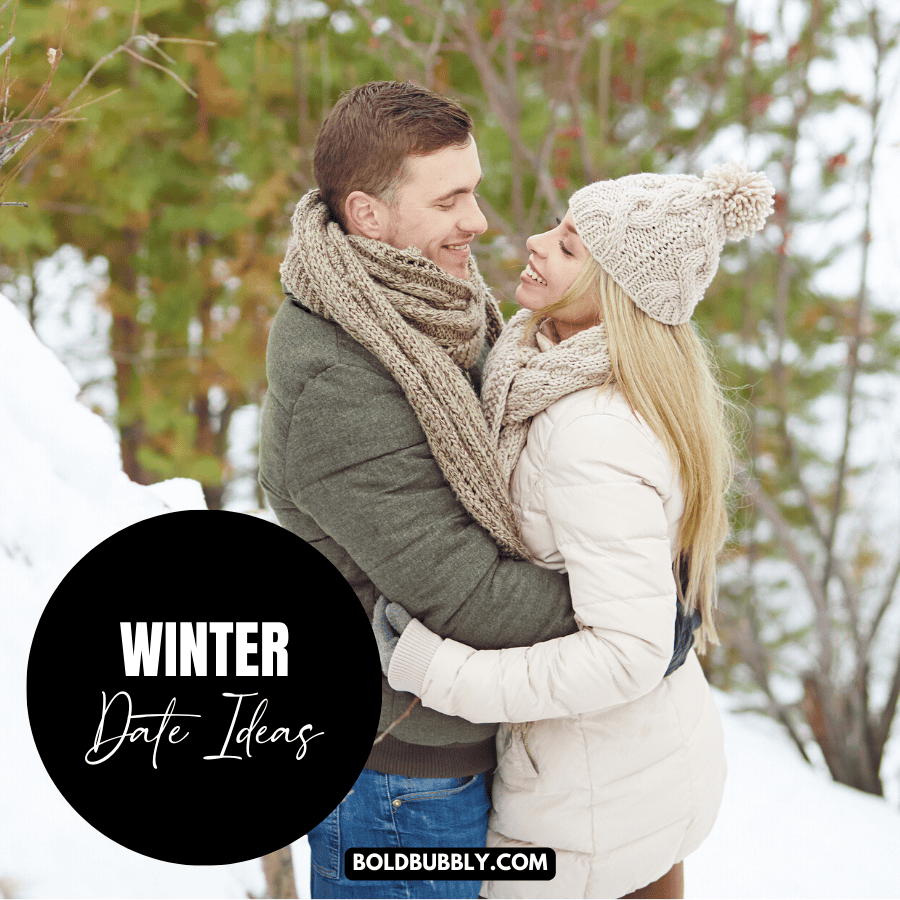 Embrace the magic of the chilly season with the best winter date ideas for the coldest months. From cuddling up by a crackling fireplace to exploring enchanting holiday markets hand in hand, our winter date ideas will warm your hearts and create cherished memories.
Blooming Spring Date Ideas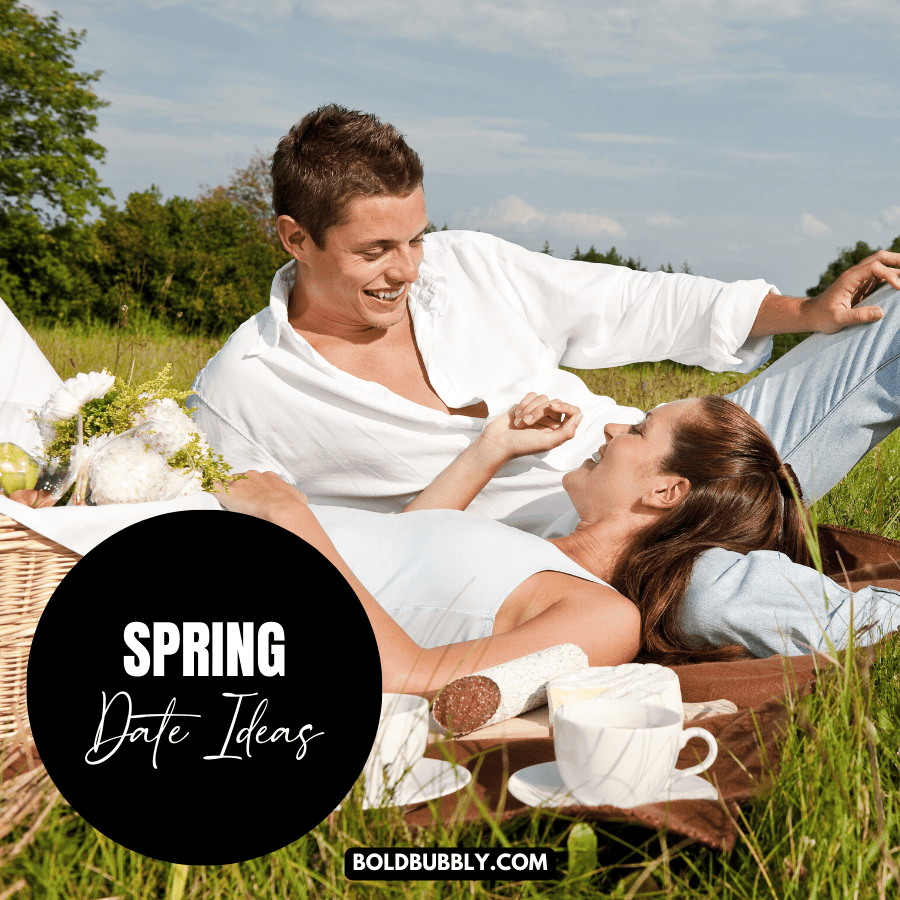 As nature comes alive, so does your romance with our spring date ideas. Experience the joy of blossoming gardens, outdoor picnics under the sun, and so much more all while cultivating a renewed sense of love and connection.
Sizzling Summer Date Ideas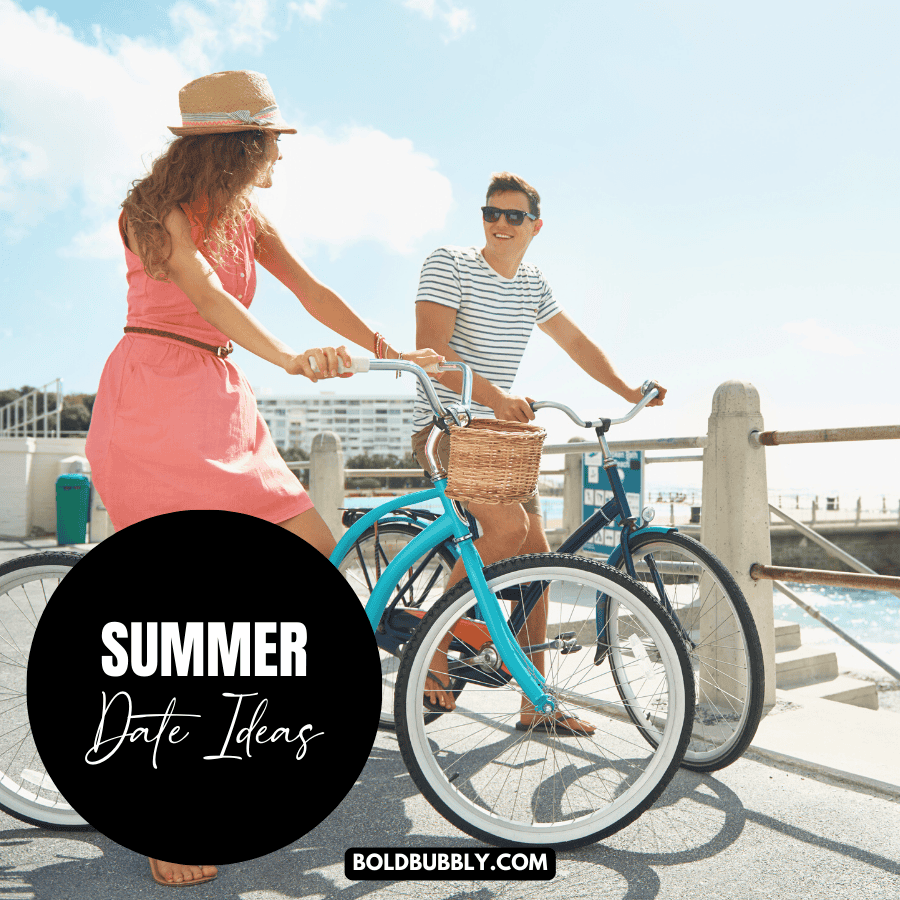 Discover the thrill of summertime love with our curated list of summer date ideas for the sunniest season. From beach getaways, thrilling amusement park rides, and moonlit outdoor concerts, you'll soak up the warmth and excitement of the season together.
Cozy Fall Date Ideas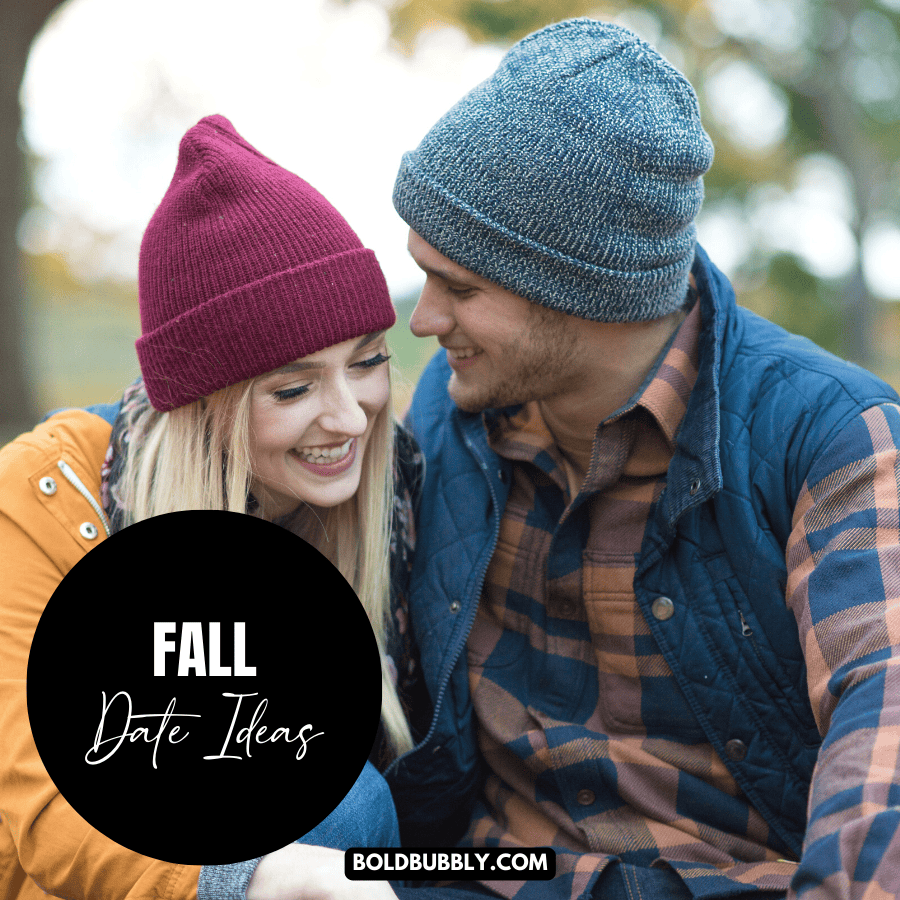 As the leaves change, fall in love all over again with our fall date ideas. From apple picking in orchards to cozy harvest-inspired dinners, immerse yourselves in the beauty of the season and relish in the intimacy of autumn's embrace.
Budget-Friendly Date Ideas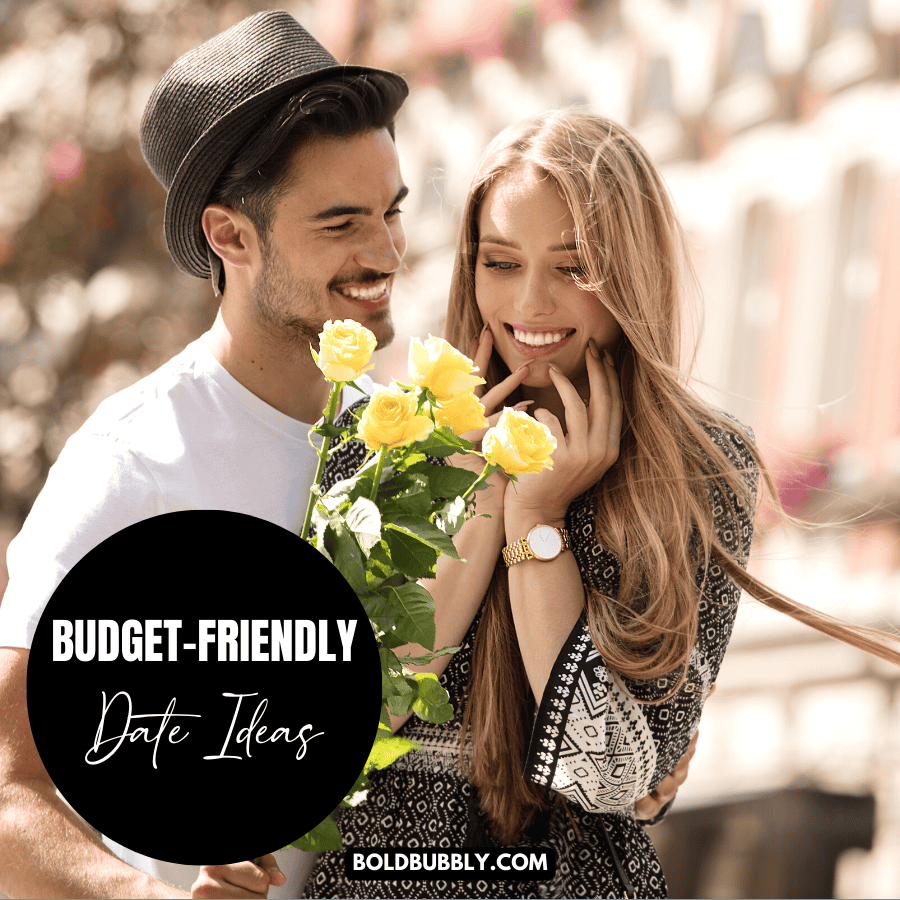 Discover the joy of love without breaking the bank with our budget-friendly date ideas. From romantic stargazing nights in the park to exploring local trails and having movie marathons at home, these wallet-friendly free date ideas prove that memorable moments and cherished connections can be created without spending a fortune.
First Date Ideas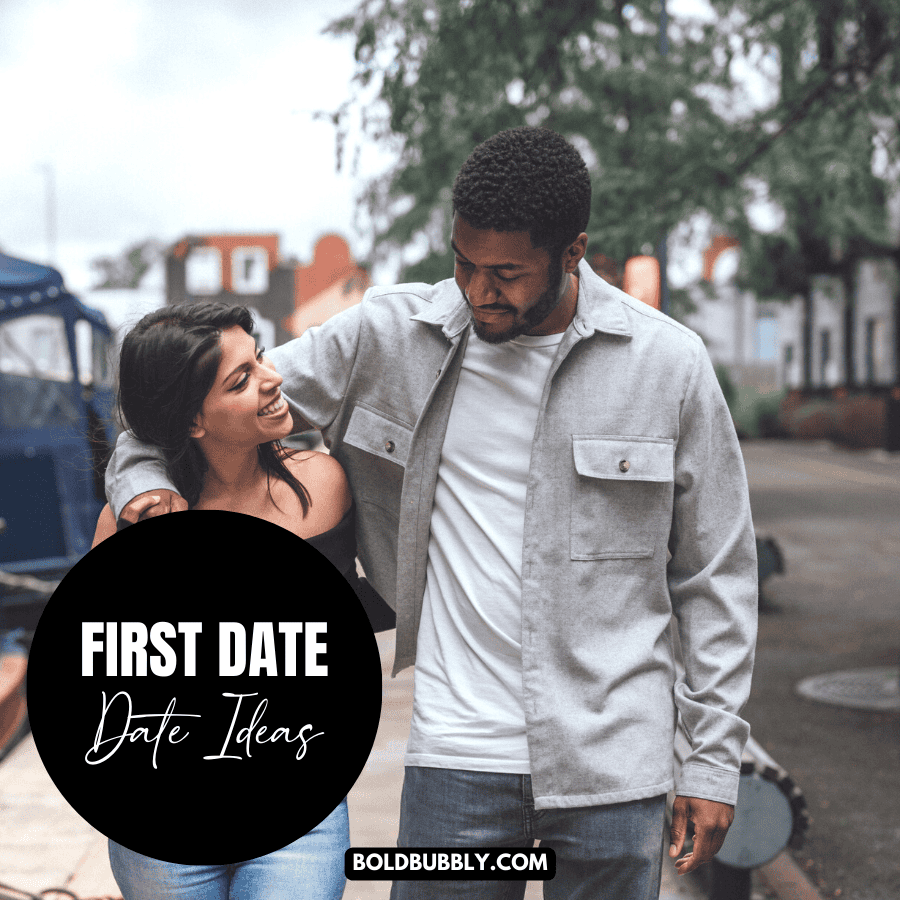 Set the stage for a perfect first encounter with our thoughtfully curated first date ideas. From casual coffee shop conversations and leisurely walks in the park to interactive museum visits and cozy wine tastings, these first date ideas ensure a comfortable and enjoyable atmosphere for getting to know each other better.
Conversation Starters For A First Date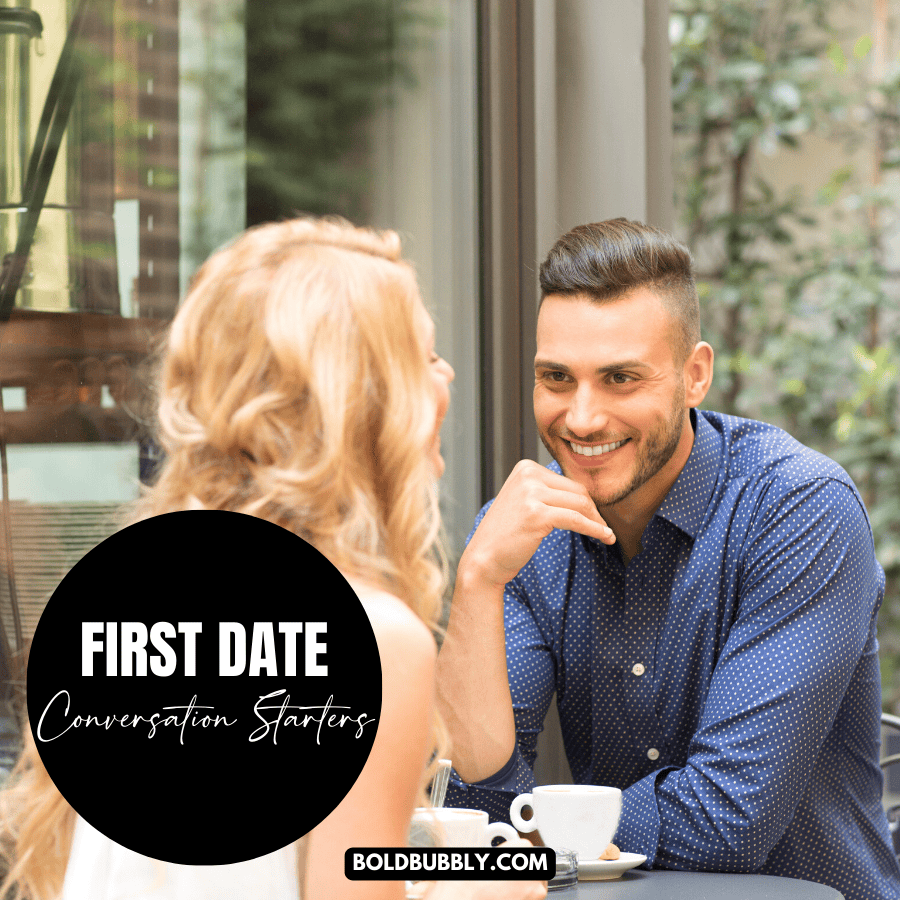 Break the ice and spark engaging discussions with our collection of conversation starters for first dates. These prompts are designed to foster meaningful connections and leave a lasting impression on your special someone.
Long Distance Date Ideas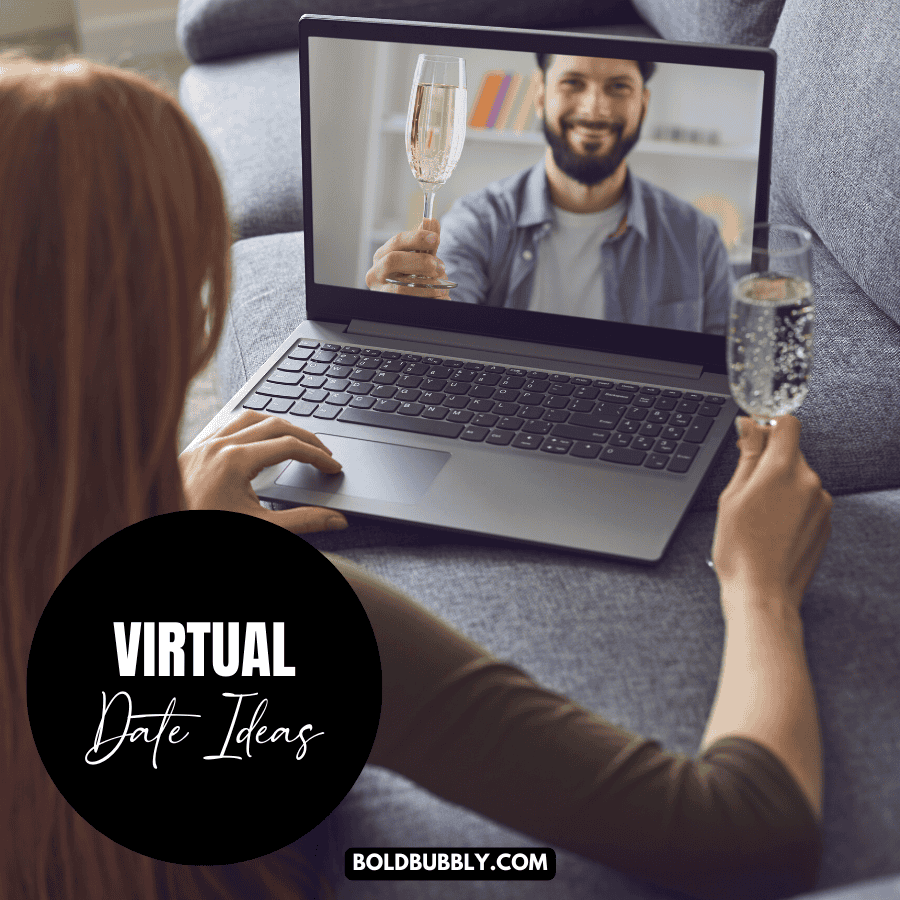 For those in long distance relationships, our article Virtual Sparks is your go-to resource. It has the best ideas for keeping the romance alive through creative and engaging video call date ideas. From virtual movie nights and online gaming sessions to cooking together from a distance, we've curated a collection of activities that bridge the distance. These ideas help make your virtual dates as special and memorable as in-person ones.
Conversation Starters For Date Night
Having good conversation topics can enhance the overall experience of your date. It can also foster deeper connections between you and your partner.
Why Conversation Starters Are A Must For Date Night
Break the Ice: For new couples or even long-term partners, having conversation starters can help break the ice and initiate meaningful discussions.
These prompts can encourage open communication and allow couples to learn more about each other.
Deep Emotional Intimacy: Thought-provoking conversation starters can delve into emotions, dreams, and aspirations. This emotional intimacy can lead to a stronger bond and a deeper understanding of each other.
Our wide collection of conversation starters and questions for couples designed to elevate your date nights. From light-hearted icebreakers to thought-provoking questions, our carefully curated conversation starters are sure to ignite meaningful discussions. These questions can also help to deepen the emotional connection with your partner. Thus, making each date night an opportunity to rediscover each other and strengthen your bond.
Date Night Games & Activities
Add an element of fun, playfulness, and shared laughter to your date nights by playing date night games.
These games create a fun and relaxed atmosphere. They allow couples to let loose, communicate more openly, and engage in friendly competition.
Date night games can help foster a deeper sense of intimacy and camaraderie that keeps the spark alive in a relationship.
Our collection of date night games offers an exciting array of interactive and entertaining experiences. They've been carefully made to add a touch of magic to your date.
From traditional games (with a twist) 😉 to questions designed to spark laughter and heartfelt conversations, our date night games help create memorable moments. These games help ensure that every date night becomes an unforgettable adventure even if you're at home.
Never Have I Ever Questions For Couples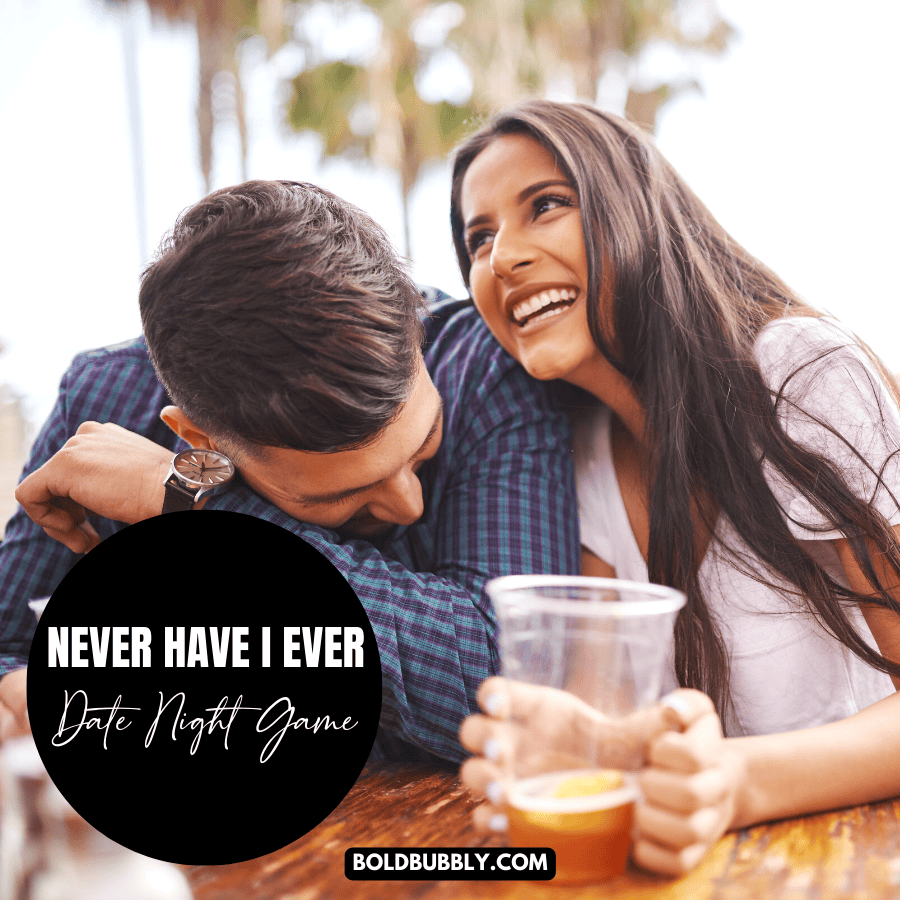 We've put together several fantastic never have I ever questions for couples. These questions will keep you laughing and talking all night long!
Sexy Twister
If you are looking for a creative way to spice up your date night and get sexy with your sweetie, this date night Twister game is for you. We've included 84 free printable "Sexy Twister" cards for you to use for this date night game!
Tic Tac Toe For Couples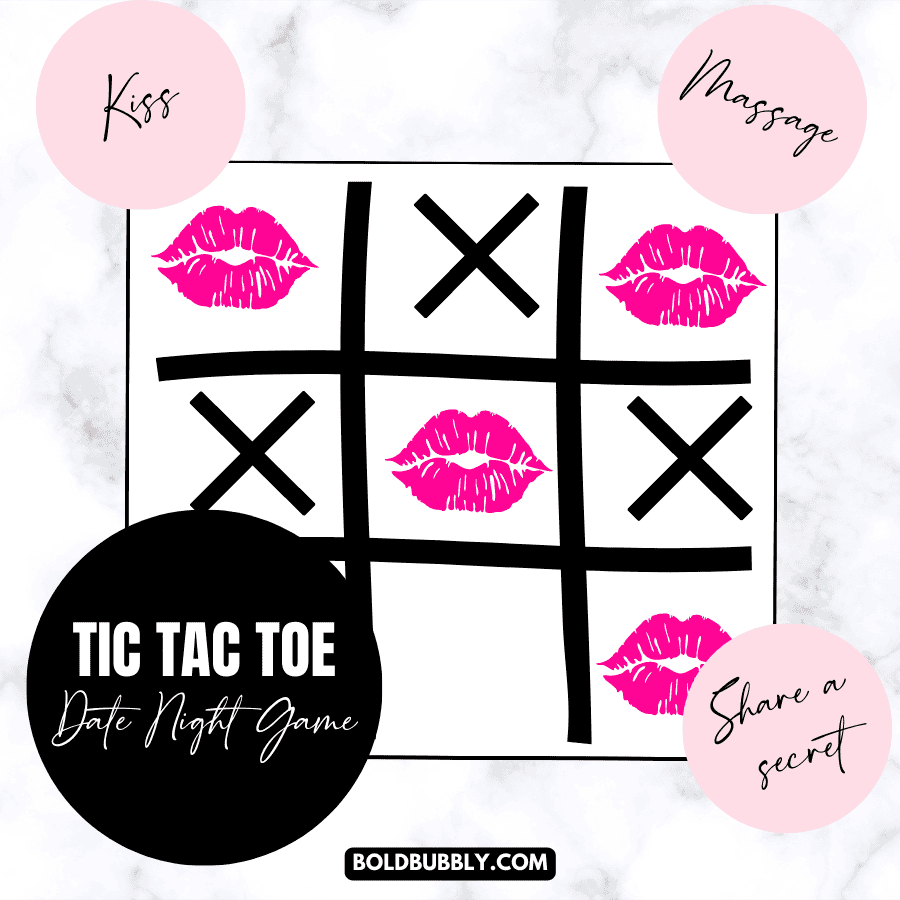 One of our favorite things about this adult tic tac toe game is how simple it is. You hardly need anything at all to play this date night game and it's a game that's sure to turn up the intimacy in your relationship.
Date Night Jenga
Spice up your traditional Jenga game with these simple steps. Get ready to laugh, flirt, and have a blast playing sexy Jenga with your partner! (We've included 54 free printable Jenga prompts for you to play this game)
Spin The Bottle Truth Or Dare
Truth or dare is an excellent game to spice up any party! And when you combine truth or dare with a little spin the bottle – you're in for an insanely fun and exciting night.
In traditional spin the bottle you have to wait around until you get your turn (if that even ever finally happens)…
With this version of spin the bottle truth or dare – there's a whole lot less waiting around and a whole bunch of spicy action!
Date Night Scavenger Hunt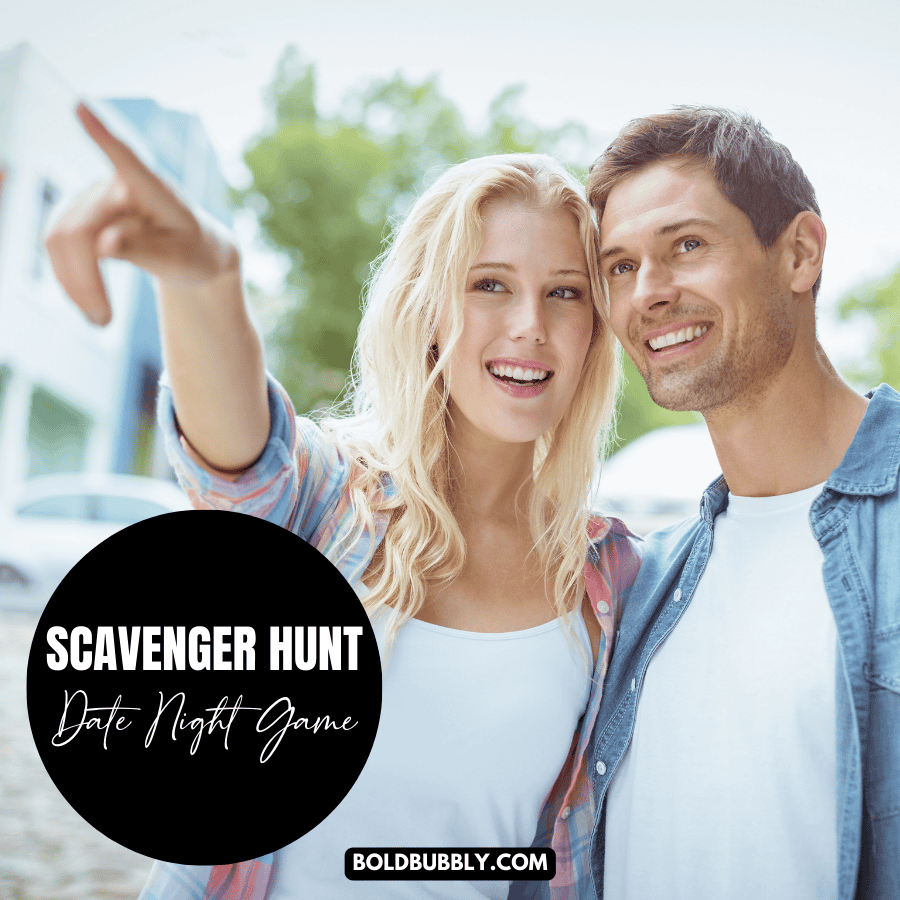 This date night scavenger hunt is a great way to have some serious fun with your partner! In this article, Date Night Scavenger Hunt For A Night Out You'll Never Forget – you'll find all the details to make this scavenger hunt a success. We've even included a free printable scavenger hunt game for you to use on date night!
Date Night Photo Scavenger Hunt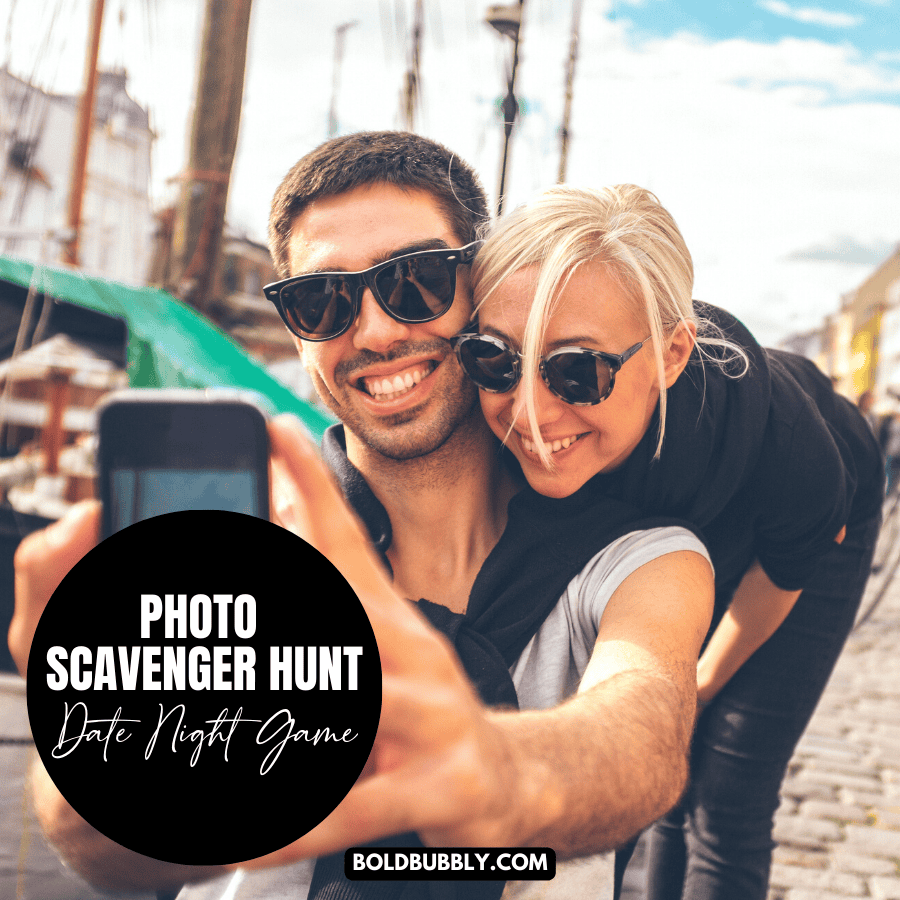 Looking for a cheap and clever way to add fun to your next date night? You'll love this photo scavenger hunt for couples. For this photo scavenger hunt all you need is you, your partner, a camera, and the free photo scavenger hunt printable (included in the article).
Halloween Scavenger Hunt
Whether you're looking for a fun Halloween themed date idea or hosting a Halloween party – this scavenger hunt is a spooktacular winner! In this article, Halloween Scavenger Hunt For Adults we've included everything you'll need to make this Halloween game a success + the free printable scavenger hunt game.
Themed Date Night Ideas
Themed dates add an extra layer of excitement to the typical date night, making it more engaging and enjoyable for both partners. Each of these date ideas come with instructions on what you need to make the date a success. (Several include free printables to use for your date night as well).
Spa Date Night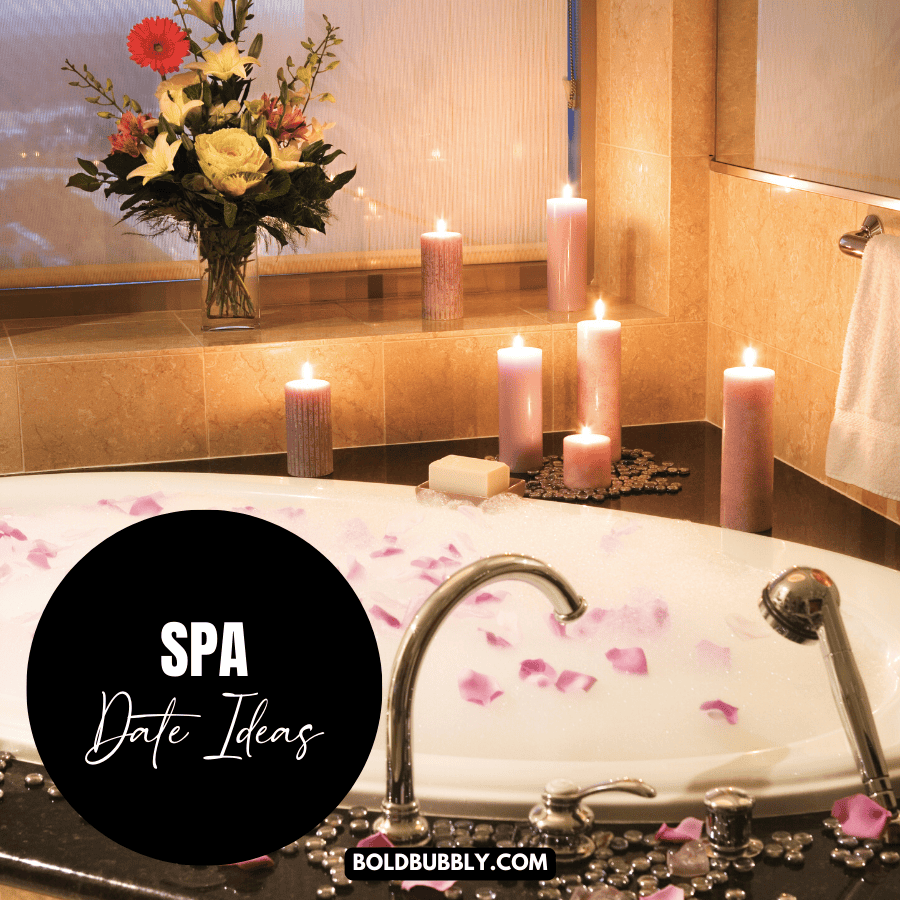 This spa date night idea will give you and your partner time to unwind and relax. Discover everything you need to create a romantic and relaxing oasis at home!
Fondue Date Night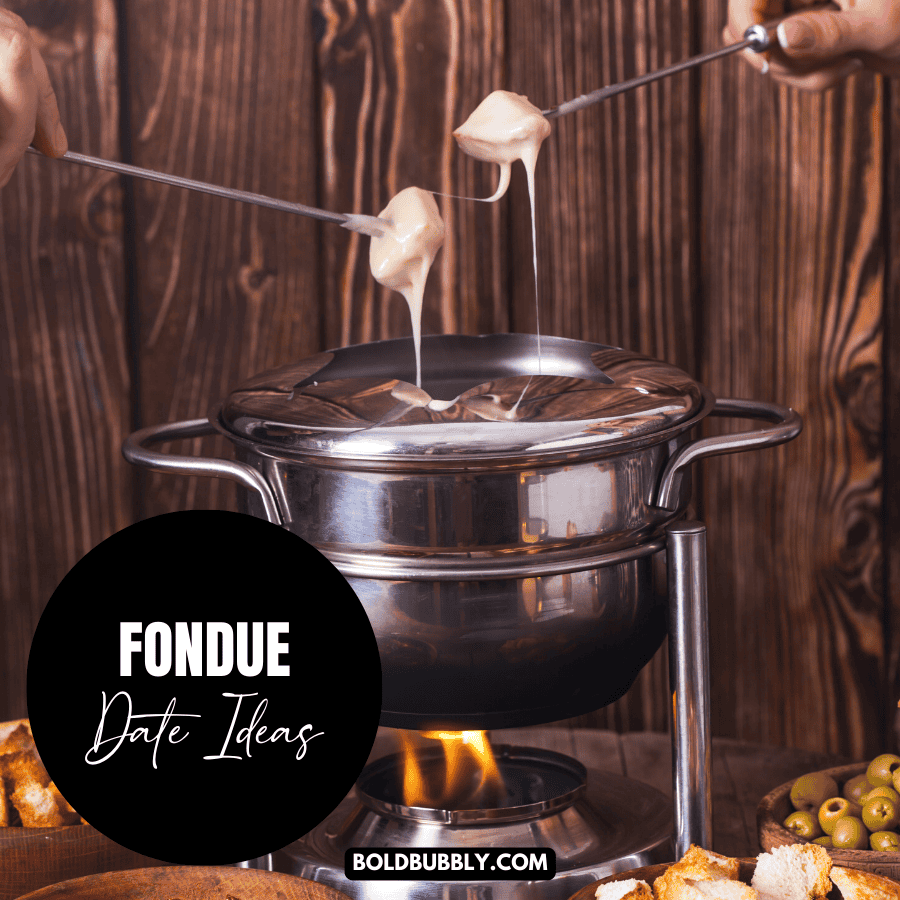 If you and your partner love cheese and chocolate you are going to love this romantic fondue date night idea! Once you have everything you need for this date, it's easy to repeat time and time again.
Painting Date Night
Get creative and connect with your partner on this painting date night! Regardless of whether or not you know how to paint, you'll have the 411 on how to make this date a success!
Wine Tasting Date Night Ideas
What better way to spend a romantic night with your partner than by creating your own intimate wine tasting event? Cozy is the name of the game when it comes to creating the perfect ambiance for this date night. We've included awesome free printables that you can download to use for this wine tasting date night!
Fiesta Taco Date Night
One of our favorite things about this taco date night idea is that it's easy to do and a great way to add a little fiesta to the middle of your week!
Pizza Date Night
You can do this pizza date night at home, order takeout, or go to a local pizza hot spot! We've included everything you need to make this pizza date night a special date night you both will always remember.
Dessert Date Ideas
Looking to spice up your date night with a little sweetness? We've got the perfect date night idea for you: Sweets for Your Sweetie Dessert Date Ideas!
Whether you've got five minutes to spare or a whole five hours to indulge, this sugar-filled date night idea is sure to create a deeper connection with your special someone.
St Patrick's Day Date Ideas
Looking for festive St Patrick's day date ideas? You're in luck. 😉 This list has the best St Patrick's day date night ideas for couples!
Easter Date Ideas
Easter activities aren't just for kids. In fact, there are several Easter date ideas for couples to do together. And we've gathered up our faves and put them on the list just for you!
Hiking Date Ideas
Going on a hiking date is a great way to spend quality time with your partner while you get exercise and enjoy the outdoors. It can be sweet and romantic too!
Pumpkin Carving Date Night
From pumpkin carving essentials, kits, templates, and more – this pumpkin carving date night has it all! Especially for couples seeking a memorable autumnal experience
Pumpkin Patch Date
Immerse yourself in the spirit of autumn with this pumpkin patch date!
Bookstore Date Ideas
We share our top bookstore date ideas as well as a bookstore scavenger hunt you and your partner won't want to miss.
12 Days Of Christmas Date Ideas
Spice up your holiday romance this year with these 12 days of Christmas date ideas!
Date Night Love Texts
Sending romantic text messages, are a thoughtful way to express affection, love, and appreciation for your partner. These short and heartfelt messages can be sent before the date, after, or any other time, making the recipient feel special and loved.
Here's why love texts can help keep the spark alive:
Spontaneous Gesture: Love texts are a spontaneous and thoughtful way to show affection. They can be sent at any moment, surprising your partner and adding an extra touch of romance to their day.
Stay Connected: Love texts can help maintain the connection with your partner.
Build Anticipation: Sending a sweet love text before a date can build anticipation and excitement for the time spent together.
Express Appreciation: Love texts provide an opportunity to express gratitude and appreciation for your partner's presence in your life.
Romantic Surprises: Surprise love texts with compliments, poetry, or inside jokes can bring joy and laughter to the relationship.
We've curated several articles with love note and love texts. That way you'll always have the best ideas for what messages to send to your partner!
Be sure to check out our Insanely Cute Love Text Messages. We update these every week with a cute and clever graphic you can send to your partner!
Your Guide To The Best Date Ideas & Memorable Date Nights
We hope you've enjoyed this ultimate guide on date ideas! It's a treasure trove of inspiration and excitement for couples at any stage of their relationship.
From first date ideas that set the perfect tone for a budding romance to delightful themed and seasonal dates, we've curated a diverse collection of date ideas to suit every couple's interests and preferences.
Engage in meaningful conversations and deepen your emotional connection with our thoughtfully crafted conversation starters. Be sure to add an element of fun and laughter with our date night games.
Don't forget to surprise your partner with heartfelt love texts that express affection and keep the flames of love burning bright.
With this comprehensive guide, let each date night be a celebration of your unique bond, strengthening your love and creating lasting connections.
Happy dating (be it the first one or thousands of dates down the road) and may your journey together be filled with joy, love, and cherished moments!