Date night activities are the perfect way to spice up any date night.
Too often, we can fall into the rut of going out on the same old date nights and having the same old date night conversations.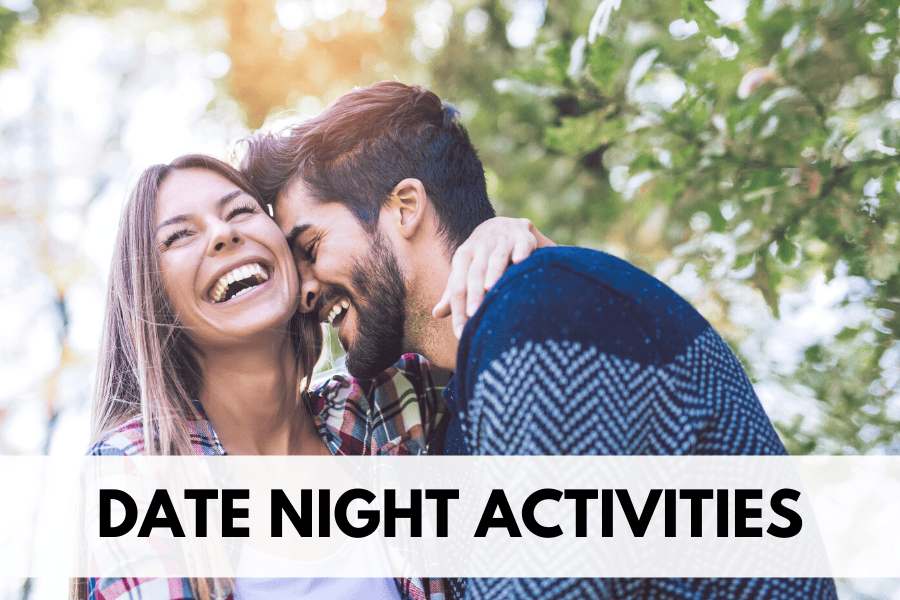 Although these types of date nights are better than nothing and still provide quality time for you and your significant other, adding fun date night activities into the mix is an amazing way to keep the spark sparkling!
We've put together a fun list of date night activities for you to add to your next date night.
This post is all about date night activities.
15 Date Night Activities To Spice Up Your Next Date Night
Adding fun date night activities to date night with your significant other is a great way to strengthen your bond and create lasting memories together.
I think you'll agree that date night is important.
It doesn't matter whether you've been together for a few weeks or several years. Having consistent date nights helps to keep the connection between you and your sweetheart strong and intimate for years to come.
That being said, it can be difficult to come up with new date night ideas, especially if you've been on hundreds of dates with your partner.
I get it, it can be much easier to stick to date night restaurants and routines that you have experienced time and time again.
Now we aren't asking that you abandon old favorites, we're just suggesting you spice up the routine a bit!
Trying new date night activities will help to keep your relationship fresh and exciting.
Consider adding one of the following 15 date night activities to your next date night!
Fun Date Night Ideas
#1 ESCAPE ROOM
If you've never done an escape room before, you are in for a treat!
Escape rooms are so much fun.
They give you and your significant other a series of puzzles to solve.
You have to work together to find all the clues in the escape room that will help you to escape.
Tip: To find an escape room in your local area, simply google "Escape Rooms in (your city)".
Read the reviews and see which one looks like a good option for you to try on your next date night.
#2 MINI GOLF
This is a tried and true fun date night idea.
Mini golf gives you time to talk as you make your way through the course.
Enjoy some fresh air, scenery, and camaraderie.
#3 SCAVENGER HUNT
Going on a date night scavenger hunt is one of my favorite date night activities!
If you haven't tried it yet, make sure to check out this date night scavenger hunt.
It is so much fun!
Download your FREE Date Night Scavenger Hunt below for a date night out you'll never forget!
#4 RESTAURANT HOPPING
If you and your sweetie enjoy food, this is a must-do date night!
Map out a few restaurants that you both enjoy.
I like pulling up the menus online ahead of time and seeing what appetizers are available at each restaurant that my husband and I would like to try.
Tip: We've found it's best to select 3 or 4 restaurants for this date night activity. Less than 3 seems to not be enough and more than 4 is too much. So going to 3 to 4 restaurants we've found to be the sweet spot.
At each restaurant order one or two appetizers to share.
It's so much fun to enjoy yummy food and have multiple restaurant experiences throughout the night.
#5 ARCADE
Embrace your inner child and spend your evening playing arcade games and winning prizes on your date night.
#6 CONCERT IN THE PARK
Depending on the time of year attending a concert in the park is a great date night activity.
Consider packing a blanket and picnic with some of your favorite foods to bring along to the concert with you.
Spend your date cuddling, enjoying live music, and fresh air with your sweetie.
#7 WINE TASTING
Whether you go to a winery for wine tasting or you choose to do it on your own, wine tasting is a really fun date night activity.
If you don't have any local wineries available, you can usually find restaurants that offer wine tastings.
Wine tasting at home can also be a great option.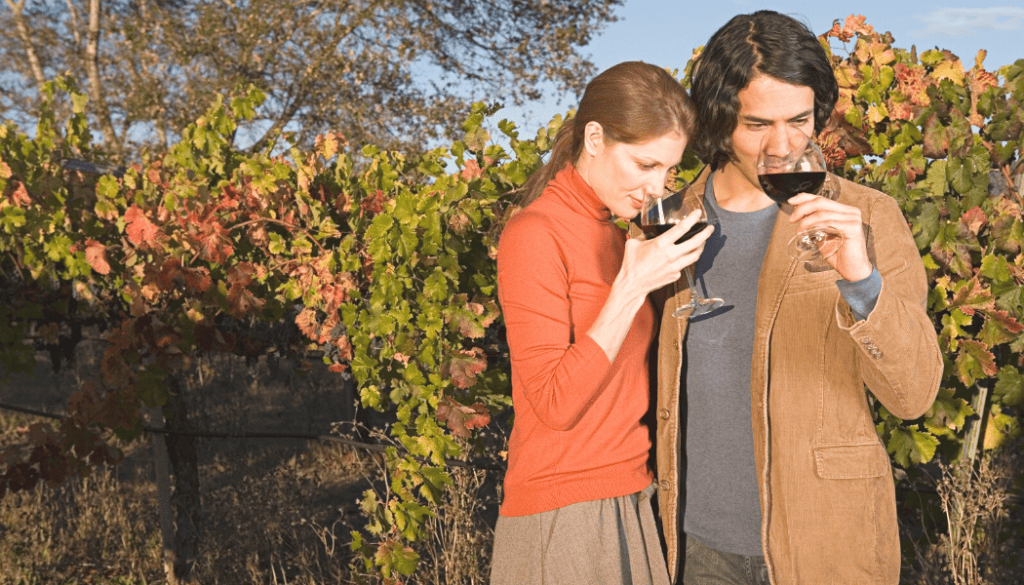 Go to your local liquor store and pick up a selection of wines you would like to try.
Create your wine tasting at home for date night with a variety of wines, cheeses, and crackers.
Date Night Activities To Do At Home
#8 GAME NIGHT
Share some laughs and create new memories playing games with your significant other on date night.
A few entertaining FREE games to check out are:
#9 CREATE A DATE NIGHT JAR
A fun activity to do on date night is to create a date night jar!
For this date night activity, all you need is a jar and some slips of paper that you can write date night ideas on.
Spend the evening with your partner brainstorming date ideas that you would like to go on.
Write each date idea on a slip of paper and place it in your date night jar.
The next time date night rolls around you can pull an idea from your jar.
RELATED: 75 Genius Date Night Jar Ideas You'll Love
#10 MAKE A PLAYLIST
Spend your date night making a playlist with your sweetie.
Select songs that make you think of your guy and he can do the same for you.
Compile a playlist that you can share that will remind you of how special your relationship is.
Unique Date Night Ideas
#11 AMUSEMENT PARK
Get adventurous with your sweetheart by visiting an amusement park.
Spend your evening trying a variety of fun and exciting rides!
#12 TAKE A CARRIAGE RIDE
Add some romance to your date night by going on a carriage ride.
Ride through your local town chatting and snuggling under a blanket with your sweetheart.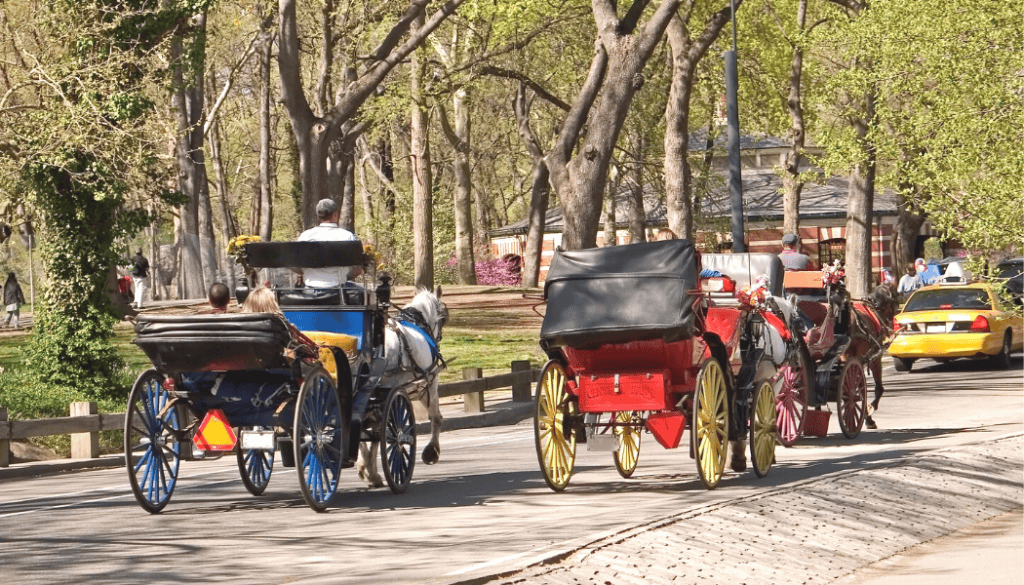 #13 LINGERIE SHOPPING
This is a fun and romantic way to spice up your date night!
Select a lingerie store and plan your date around going there with your man.
Have him show you a selection of what he likes.
Purchase one of the items he favors and let him know that you'll be sure to model it for him later that evening.
Doing this will spice up your date night and get you both excited for what's to come later that evening.
#14 GO ON A PHOTO WALK
Take pictures together throughout your date night of things that you both find funny, sweet, and memorable.
You can pose together at different locations or try a variety of filters on your phone.
Your goal is to take lots of fun pictures that you can look back on together to reminisce about that date night.
#15 EAT AT A FOOD TRUCK
It's the little things in life that make date nights the most memorable. You don't need to plan a fancy dinner out to share an amazing evening with your significant other.
Simply stopping by a food truck for dinner and making a causal evening out can make for a super fun date night!
We hope that you enjoyed these date night activities.
We'd love to hear from you!
Have you tried any of these date night ideas?
If so, which ones were your favorite?
This post was all about date night activities.
OTHER POSTS YOU MAY LIKE: