These are the best St Patricks Day date ideas for couples.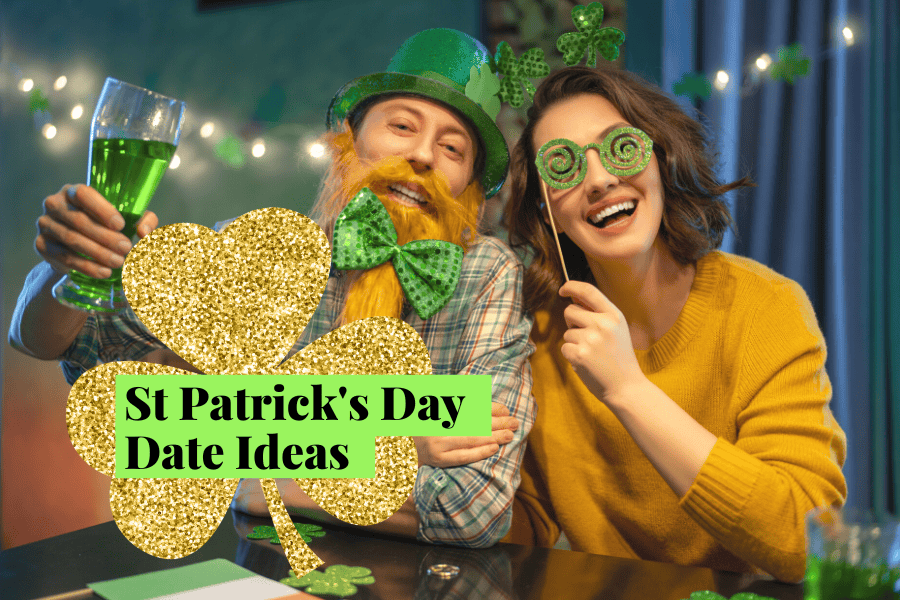 If you're looking for the best St Patrick's day date ideas to do with your sweetie – you are in luck;) because we've put together the best St Patricks day date night ideas on this list.
St Patricks Day Date Ideas
I always love a themed date night and when a holiday is involved – it makes it even better!
With St Patrick's day, there is no shortage of St Patricks day themed activities for couples to choose from.
St Patricks Day Games For Adults
Games are always fun date night activities! And playing games on St Patrick's day is no exception to the rule. Not only will these St Patricks Day games create a fun and memorable date night, but they also are a good way to learn about the holiday, Irish traditions, and more.
St Patricks Day Would You Rather
Get flirty and laugh the night away with your sweetie as you make your way through these entertaining St Patricks Day would you rather questions! You may even discover a fun new tidbit about your partner with these date night questions.
RELATED: 87 St Patricks Day Would You Rather Questions
St Patricks Day Trivia
Consider making a list of St Patricks Day trivia questions. There are several trivia quizzes you can find online about the holiday. You could even get a bag of gold chocolate coins as a prize for whoever gets the most questions correct. If you're looking for fun St Patricks Day trivia questions – there are several trivia questions here to choose from.
St Patricks Day Scavenger Hunt Date Ideas
Scavenger hunts are always a blast on date night. Put together a series of St Patricks Day themed items that you and your partner must hunt for. This could be anything from something green, to a rainbow, or even finding a 4-leaf clover!
RELATED: Date Night Scavenger Hunt For A Night Out You'll Never Forget
St Patricks Day Treasure Hunt
Think of this treasure hunt kind of like an Easter egg hunt – but instead of hiding eggs, hide chocolate gold coins. You can even go a step further by writing out little clues to guide your partner as to where the treasures are hidden.
Green Beer Pong St Patricks Day Date Night Idea
If you and your partner enjoy playing drinking games, green beer pong is a festive St Patricks Day activity for adults! Use green cups and green ping pong balls to make this St Patricks Day game even more fun!
St Patricks Day Date Night Ideas
Look At St Patricks Day Decorations
Take a leisurely walk with your sweetie through your neighborhood or town and look at all the St Patricks Day decorations. You can even snap some photos of your faves to look back and remember!
Attend A St Patricks Day Parade
Several towns host St Patricks Day parades and activities in honor of the holiday. Google to see what festivities are taking place around you. Take your sweetie to the parade or event and enjoy all the festivities they have to offer.
St Patricks Day Green Themed Date Night Ideas
Celebrate the holiday with a green themed date night! Dress in green, and if you're dining at home – go a step further and decorate your home with green accents. Include things like a green tablecloth, plates, silverware, and napkins. If you're heading out for St Patty's day – you and your sweetie will look super cute in your matching green outfits! Don't forget to accessorize with green hats and your shamrock jewelry!
St Patricks Day Date Night Ideas For Couples
Cook An Irish Themed Meal
Spend the evening cooking an Irish meal together. Consider cooking a traditional Irish meal like Irish stew, corned beef and cabbage, or shepherd's pie. And of course, don't forget the Guinness!
Make Green Cocktails
St Patricks Day is a good time to get creative and make green cocktails! For this St Patrick's day date idea – try a new green cocktail. You could make a classic Irish coffee, a green beer, or something less traditional but still green – like an apple martini or a grasshopper. There are several colorful green cocktails here to choose from!
Watch An Irish Themed Movie
Never underestimate a date night movie at home (even on a holiday)! Sometimes the best date night activity means snuggling up with your sweetie and enjoying a movie. On St Patricks Day consider watching an Irish themed movie like The Banshees Of Inisherin, The Irishman, The Wonder, or Leap Year.
Final Thoughts On St Patricks Day Date Ideas For Couples
There are several festive St Patricks Day Date ideas for couples to choose from. From games, trivia, Irish cooking, and St Patrick's day parades, to an Irish themed movie at home, etc…there is no shortage of St Patrick's day activities for adults.
RELATED: 21 Date Night Movie Ideas You Both Will Actually Enjoy
I hope that you've found several St Patricks Day date ideas on this list that you can do on date night!
Do you have any St Patricks Day date night ideas we should add to the list? We always strive to provide the most fun and creative date night ideas – if have any tidbits to add – please let us know!
This post was all about the best St Patricks Day date ideas.
Other Posts You May Like: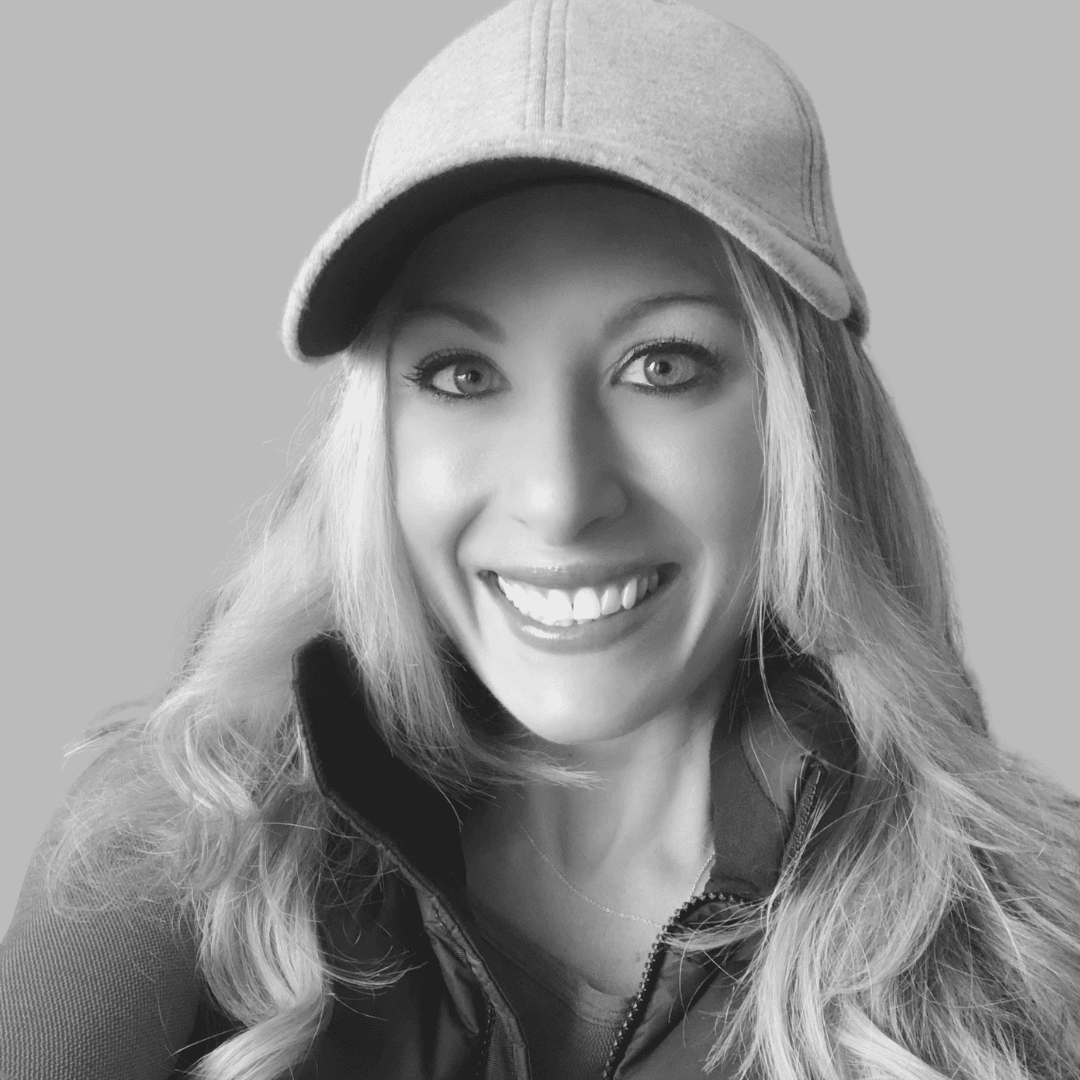 Chrissy Biamonte – Founder at Bold & Bubbly, your ultimate destination for date ideas, party planning tips, conversation starters, and more. With over 15 years in health and fitness, Chrissy is passionate about the balance between wellness and nurturing meaningful relationships. Join her at Bold & Bubbly where we explore, inspire, and create unforgettable moments!