Here you'll find the best free printable bachelorette and bridal shower games and resources!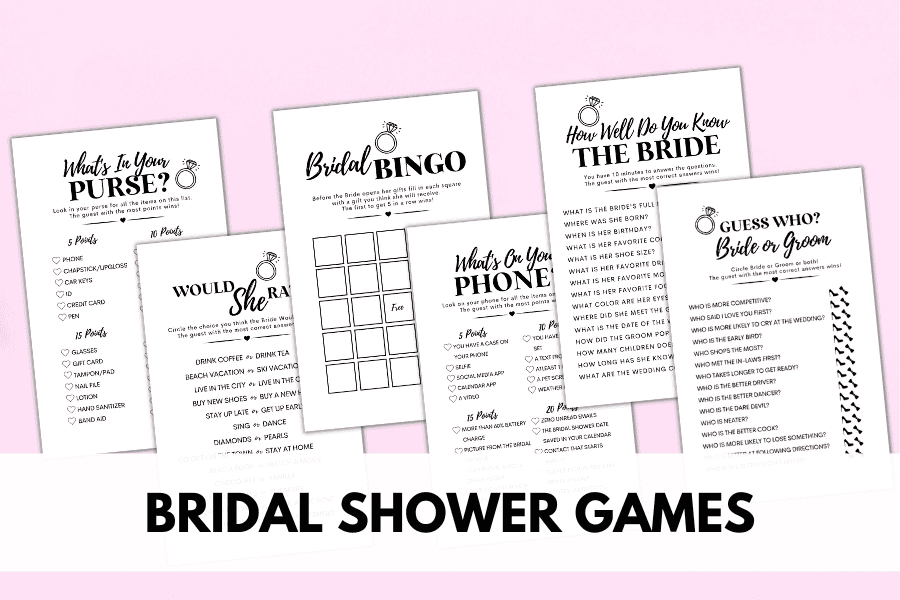 We want to help make your Bridal Shower and Bachelorette Party planning as easy as possible.
That's why in this post, you will find links to all of our FREE Bachelorette and Bridal Shower Games!
Bachelorette & Bridal Shower Games
No Bachelorette party or bridal shower is complete without some fun bridal shower games to play.
We've included all of our favorite bridal shower games and resources here.
Simply click the button to be taken to download your FREE bridal shower games!
RELATED: How To Plan A Bridal Shower She Will Absolutely Love
RELATED: 15 Insanely Awesome Bachelorette Party Themes
---
---
RELATED: Best Final Fiesta Bachelorette Party Ideas
---
---
RELATED: 13 Of The Best Lemon Themed Bridal Shower Ideas
---
---
RELATED: Best Wedding Advice Cards And What To Write
---
---
OTHER POSTS YOU MAY LIKE: