These s'mores date night ideas are the perfect way to enjoy a cozy and romantic evening.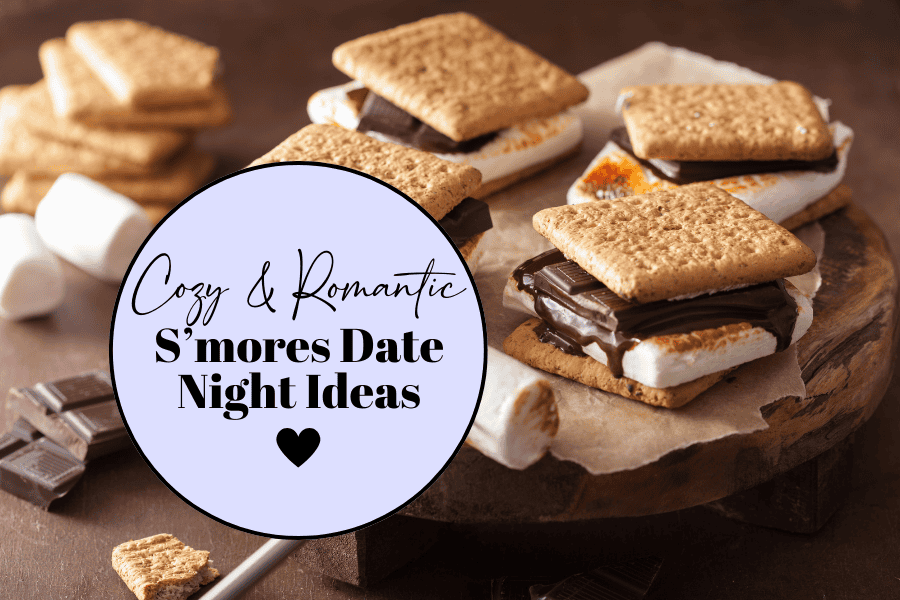 S'mores Date Night Ideas
Perhaps you've heard about s'mores…the classic campfire treats made with marshmallows, chocolate, and graham crackers…
Well, get ready to ramp up the romance and connection on date night with your sweetie while enjoying these tasty creations.
In this post, we are sharing all the best s'mores date night ideas.
How to Have a Romantic S'mores Date Night
Creating a romantic s'mores date night is a wonderful way to spend time with your partner. 
We are going to take you step by step to help you create a cozy and intimate setting…whether you choose to do this date night at home or out at another special location.
Tip: If you choose to do this s'mores date night outside, it pairs nicely with our stargazing date! 
Create a Romantic Ambiance
If you're doing this date night at home, decide where you want to do it. Then consider grabbing blankets, and pillows, and using soft lighting like candles or fairy lights. This will create a cozy and romantic atmosphere.
Gather Your S'mores Date Night Ingredients
You'll need to gather the necessary ingredients to make s'mores.
If you're going the traditional route (my personal fave)… you will need graham crackers, chocolate bars, and marshmallows.
Having hot chocolate or something fun and festive to drink is a lovely addition to a s'mores date night. 
Tip: Consider purchasing various types of chocolate bars and marshmallows to add a little variety.
Whether you do this date idea indoors or out, you will need skewers and a way to roast your s'mores.
If you don't have a fireplace or fire pit, consider using a tabletop s'more maker.
Using this s'mores maker is my favorite, we use it indoors and out. It makes everything so much easier, plus the kit comes with skewers, and a cute tray to hold your graham crackers, chocolate bars, and marshmallows.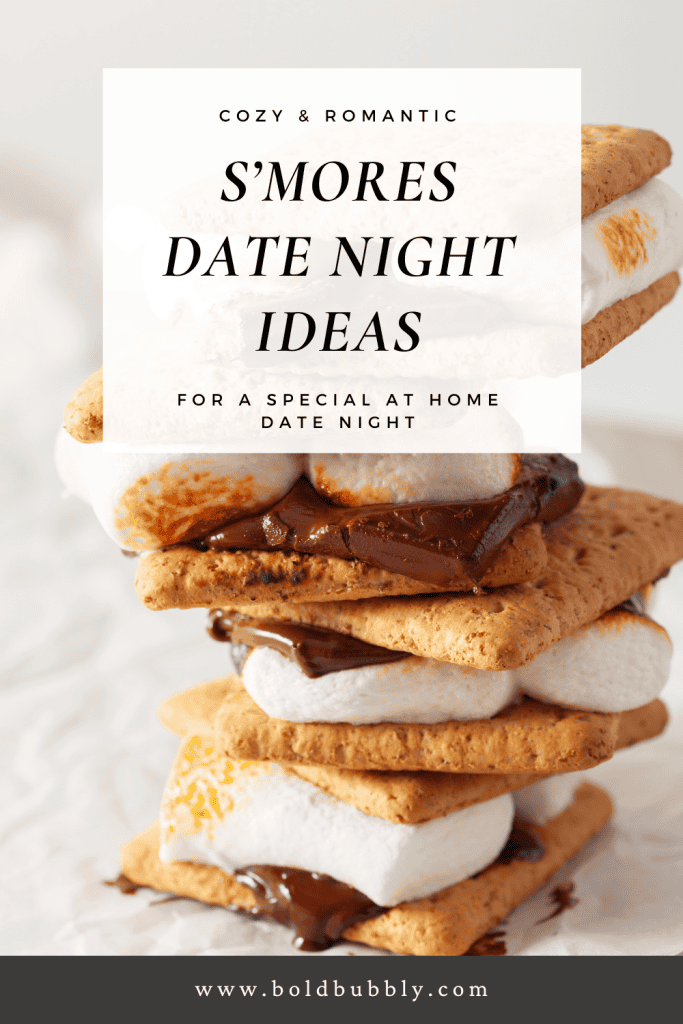 Set Up the S'mores Station
Create a cute s'more-making station with all the ingredients neatly displayed.
Consider using a cute tray or you could even do a charcuterie-style setup with the graham crackers, chocolate bars, and marshmallows nicely arranged.
Indulge In Making S'mores
Now that you have the romantic ambiance set and all your s'more-making essentials together it's time to enjoy making them.
If you haven't made s'mores before you'll want to begin by roasting your marshmallow on a skewer. You can make your marshmallow as toasty as you like!
It can be fun to try a variety of combinations of chocolate or even experiment with different flavored marshmallows.
You'll want to place your toasted marshmallow on a graham cracker with your favorite piece of chocolate and top it off with another graham cracker.
Enjoy Your S'mores
Now that you have your s'mores it's time to enjoy this tasty treat!
While you enjoy the s'mores it's the perfect time to add a little romance and connection by engaging in meaningful conversations.
One of the best ways to do this is by asking fun questions.
These date night questions are perfect ice-breakers and you'll quickly discover new tidbits about your partner.
RELATED: 56 FREE Date Night Conversation Cards For Couples Who Want Something Fun To Talk About
Playing truth or dare or a board game are also fun ways to spice up your s'more date night.
If you'd rather have a quiet evening where you both simply enjoy each other's company, consider watching a movie or listening to music.
After eating your s'mores you can relax, unwind, and enjoy spending quality time together.
And that's it! Having a s'more date night is a simple date night idea that allows for lots of romance and connection.
Romantic S'mores Date Night Ideas
I hope that you and your partner enjoy this s'more date night.
It's one of my favorite date ideas to do in the winter. I love cuddling up by the fireplace and using our s'more maker on cold snowy evenings.
Remember, this s'more date idea is about more than just making the s'mores.
It's about sharing a fun and romantic experience with your partner while enjoying a tasty treat!
This post was all about s'mores date night ideas.
Other Posts You May Like: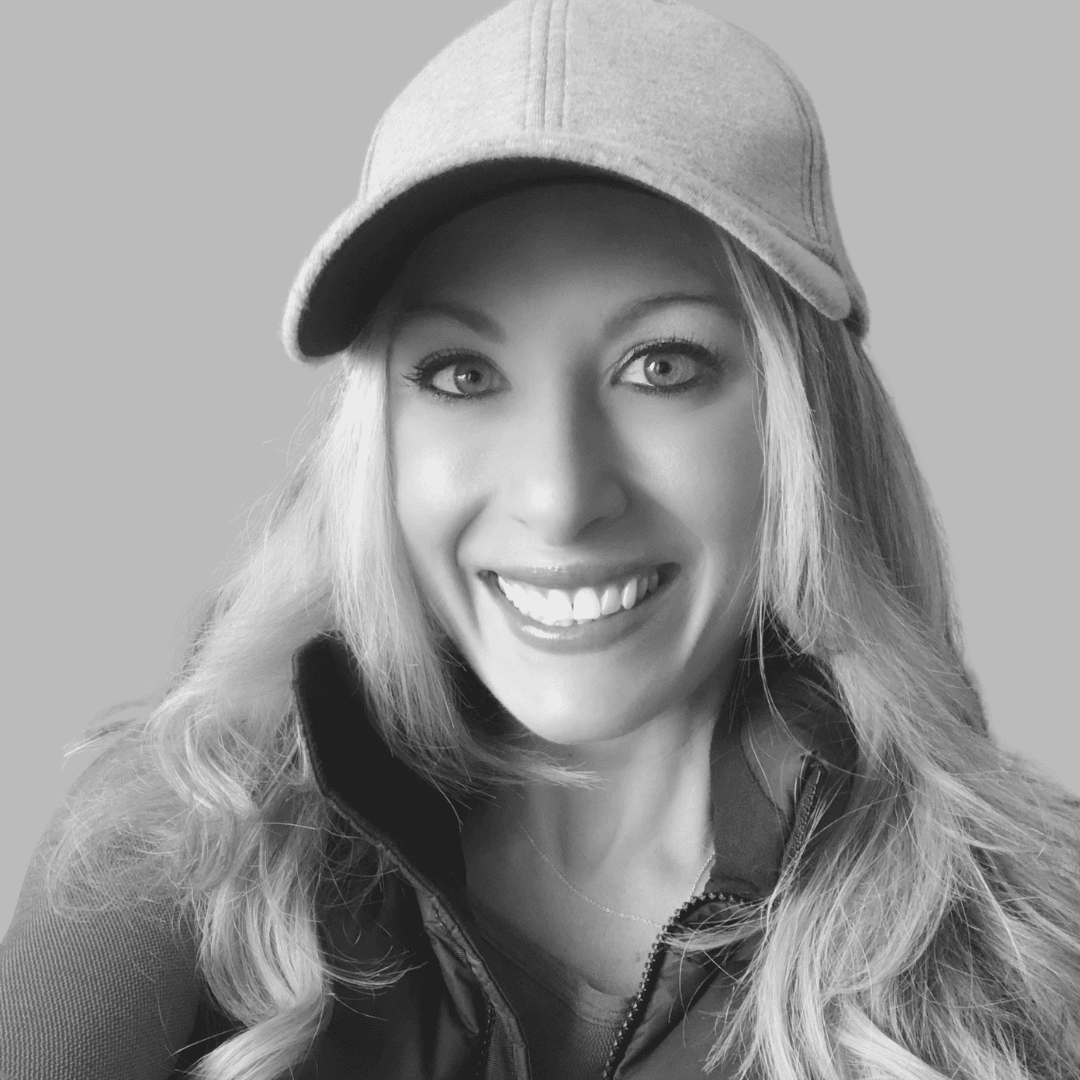 Chrissy Biamonte – Founder at Bold & Bubbly, your ultimate destination for date ideas, party planning tips, conversation starters, and more. With over 15 years in health and fitness, Chrissy is passionate about the balance between wellness and nurturing meaningful relationships. Join her at Bold & Bubbly where we explore, inspire, and create unforgettable moments!