This post is all about romantic names to call your boyfriend.
Spice up your relationship with these romantic names to call your boyfriend.
Romantic Names To Call Your Boyfriend
Giving your partner a nickname is a special step in your relationship. When you choose a nickname select one that is sweet and meaningful to your relationship and what you know about one another.
It can be fun to have a couple different nicknames that you refer to your significant other as.
When choosing names to call your boyfriend, keep in mind that you won't want to call him something that will embarrass him in front of his boss or a family member. You can always have more than one nickname for your boyfriend, one for when it's just you two, and another for when others are around.
There are so many cute nicknames to call your boyfriend, girlfriend, or spouse.
We've put together 83 of our favorite flirty and romantic names to call your boyfriend on this list!
How To Pick A Nickname For Your Boyfriend
Choose a name that is uplifting, and kind, and will make your partner feel loved. You want to avoid any word that might have a negative connotation to your partner. That's the exact opposite of what nicknames for your boyfriend should be. Whatever you choose make sure he likes it too.
Avoid using the same nickname that you have used in the past for an ex. If you had a nickname for your ex – don't use that name for your boyfriend. Think about how it would make you feel if the nickname he gave you was the same one he passed along to each person he had a relationship with.
Choose a nickname for your boyfriend that is sweet, special, meaningful, and unique.
Names to call your boyfriend can change and evolve as your relationship does. The nickname you choose to call your boyfriend does not have to be the one that you settle with for years and years.
Maybe this will be the one and only name you ever call him – or as time goes on you may find something that is more suited.
Regardless, choosing a nickname to call your boyfriend is a special step. It's something unique to your relationship and a name that only you refer to him as.❤️
Sweet Names To Call Your Boyfriend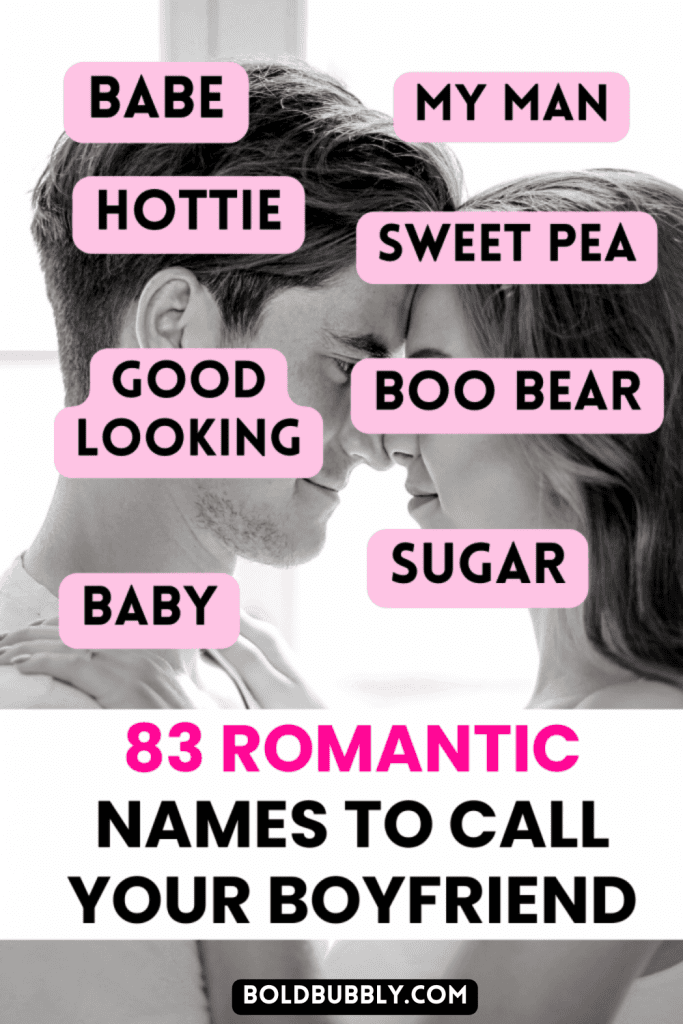 We have put together a list of our favorite romantic names to call your boyfriend, girlfriend, or spouse.
Scroll through the nicknames below – hopefully, you'll find some romantic names to call your boyfriend on this list that stand out that you can start calling your significant other!
Flirty Nicknames For Boyfriend
1 – Babe
2 – Captain
3 – Dream Boat
4 – Baby
5 – Casanova
6 – Rockstar
7 – Love
8 – Cuddles
9 – Hun
10 – Sweetheart
11 – Lovey
RELATED: 107 Love Texts He'll Want To Read Over And Over Again
12 – Darling
13 – Cuddle Bear
14 – Cutie
15 – Love Bug
16 – Cuddle Bug
17 – Prince Charming
18 – Sweetie
19 – Cutie Pie
20 – Sparky
21 – Boo
22 – Sugar Lips
RELATED: 141 Flirty Never Have I Ever Questions For Couples
23 – Stud
24 – Booboo Bear
25 – Beloved
26 – Dreamy
27 – Lovey
28 – Bear
29 – Love Muffin
30 – Dream Come True
31 – Sexy
32 – Love Monkey
RELATED: 129 Juicy Yes Or No Questions For Couples
Unique Nicknames For Boyfriend
33 – Bubba
34 – Handsome
35 – Loverboy
36 – Angel
37 – Mi Amour
38 – Sexy Thing
39 – Beau
40 – Muscle Man
41 – Forever
42 – Boo Bear
RELATED: 40 Texts To Make Him Think About You Day And Night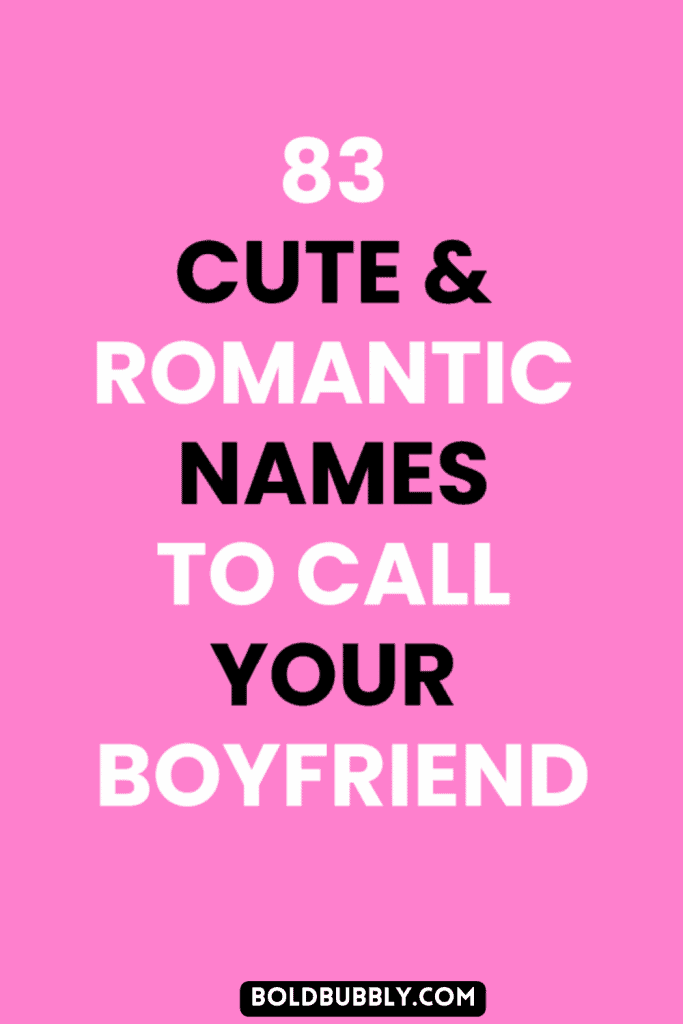 Sweet And Romantic Names To Call Your Boyfriend
43 – Stud Muffin
44 – Foxy
45 – Eye Candy
46 – My Everything
47 – Good Looking
48 – My World
49 – Heart Throb
50 -King
51 – Honey
52 – One & Only
RELATED: 97 Romantic Questions To Ask Your Boyfriend To Make Him Laugh
53 – Sweets
54 – Honey Buns
55 – Mine
56 – Hot Stuff
57 – Teddy Bear
58 – Hottie
59 – Snuggle Bear
60 – Tall Glass Of Water
61 – Hunk
62 – Romeo
RELATED: 117 Insanely Fun Would You Rather Questions For Couples
Romantic Sweet Names To Call Your Boyfriend
63 – Sugar
64 – Soulmate
65 – Pumpkin
66 – Stud
67 – Sunshine
68 – Sweetness
69 – Lover
70 – Monkey
71 – Cookie Monster
72 – Jellybean
RELATED: 56 Free Date Night Conversations Cards For Couples Who Want Something Fun To Talk About
73 – Tiger
74 – Light Of My Life
75 – My Life
76 – My Man
77 – Ride Or Die
78 – My Other Half
79 – Hero
80 – Sweet Pea
81 – Sugar Dumpling
82 – Mr. Good Looking
83 – My Heart
Having a nickname for your significant other is an exciting step in any relationship.
When you are choosing nicknames to call your boyfriend, choose a name that is sweet, endearing, and meaningful to you and your partner.
There are probably names that you wouldn't want your boyfriend to call you – so keep this in mind when choosing a nickname to call your boyfriend. You want him to like the name, and find it sweet and endearing as well.
This post was all about romantic names to call your boyfriend.
OTHER POSTS YOU MAY LIKE: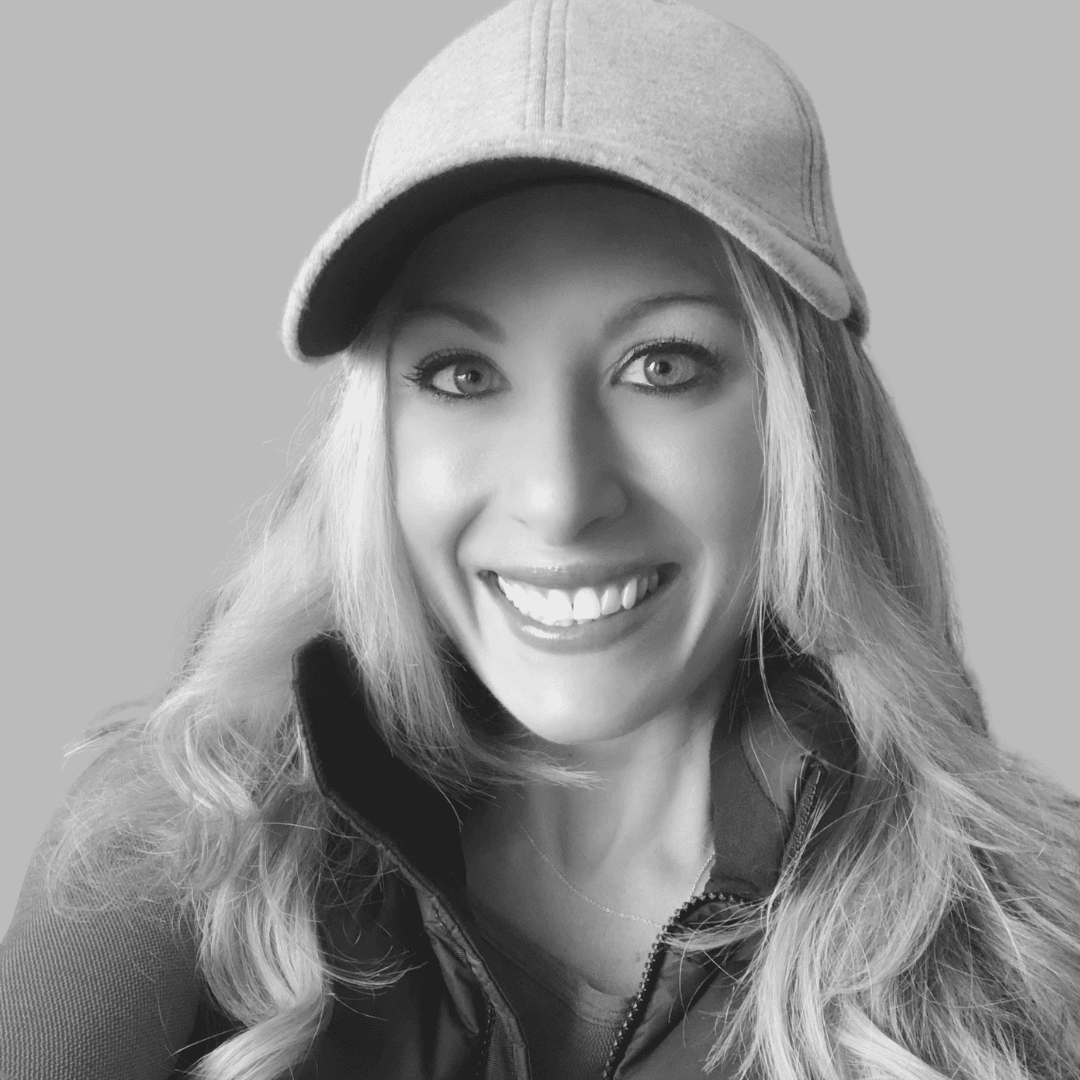 Chrissy Biamonte – Founder at Bold & Bubbly, your ultimate destination for date ideas, party planning tips, conversation starters, and more. With over 15 years in health and fitness, Chrissy is passionate about the balance between wellness and nurturing meaningful relationships. Join her at Bold & Bubbly where we explore, inspire, and create unforgettable moments!