These pillow talk questions are the perfect way to enjoy deep late-night conversations, connect, and increase the intimacy between you and your significant other.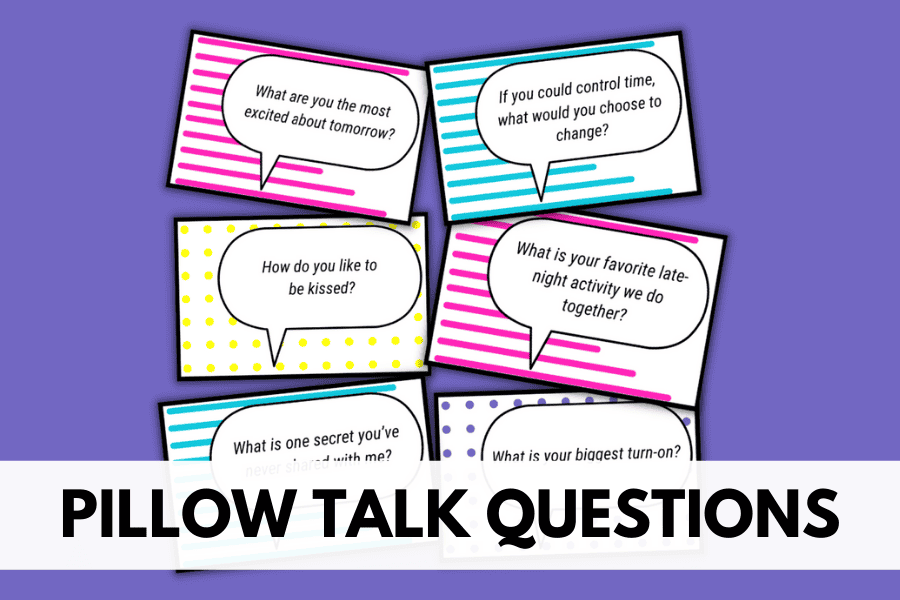 Sometimes while lying in bed with your sweetheart, it can be hard to think about what to say, especially after a long day.
Well, no worries! We have you covered. That's exactly why we've created these pillow talk questions for you to use.
With these free printable question cards, you will always have something new and exciting to talk about!
In this post, we are included 64 questions that you can download for free, print, and use for fun at-home date night activities with you and your sweetie.
This post is all about pillow talk questions.
64 Juicy Pillow Talk Questions For Couples
Let's face it, at the end of the day…who has the time and mental energy to get creative about what to talk about.
Especially if you and your significant other have been together for years…coming up with new things to chat about can be hard.
It's not that you don't want to talk to your partner, it just can be difficult to come up with what to talk about other than your usual routine daily life updates.
You know the conversation rut of what you ate for dinner, how your day was, and anything else related to your day-to-day life.
RELATED: 141 Flirty Never Have I Ever Questions For Couples
That's what makes these pillow talk questions the perfect way to keep your relationship conversations fresh and exciting.
Laying in bed with your significant other is an amazing time to connect and share some intimate and fun conversations.
The TV is off, you're both hopefully unplugged from your phones with them on the bedside table.
Leaving time for you two to focus solely on one another.
Pillow Talk Topics For Couples
We've created these fun pillow talk questions covering a wide variety of topics.
Everything from childhood, dreams, relationship memories, personal goals, couples goals, date night ideas…the list goes on and on.
We've put together a ton of fun and thoughtful questions to keep you and your significant other talking, connecting, and of course, laughing!
RELATED: 53 Relationship Quiz Questions To See How Well You Really Know Your Partner
There are several questions that we've included in this bundle specifically designed in a way so that you can ask the question multiple times.
Making it convenient for you to use these questions over and over again!
DIY: Pillow Talk Questions Cards
Step One:
Download your FREE printable pillow talk conversation questions cards below.
Once you enter your email and click download now, you will receive an email from us including your printable pillow talk questions.
Step Two:
Print out your question cards. I suggest using white card stock to print out your questions.
That way when you cut the cards apart it makes them more durable than just using a sheet of paper.
Especially if you're planning on using these question cards more than one time. (Which we hope you are!)
Step Three:
Cut apart the conversation cards and place them into an envelope or a small box.
My favorite place to store our conversation cards is in the bedside table.
That way each night when going to bed, it is easy to whip out one of your question cards and share a few laughs before falling asleep.
Tip: Storing the cards in an envelope or a box is a good way to keep the questions private from anyone who might see them inside your bedside table other than you and your sweetie.
At Home Date Night Ideas
These pillow talk questions make for a free and easy at home date night.
They also are the perfect way to connect after a long day.
If you don't have a lot of time for date nights, using these questions before bed each night, even if just for a few minutes will help to greatly increase your connection and intimacy.
The point of the pillow talk cards is to get you and your partner connecting, talking, and thinking about something fun before you go to bed.
They help to create a special bond and memories that you can share each night.
Make sure to download your FREE Question Cards and keep the spark sparkling between you and your sweetie!
This post was all about pillow talk questions.
OTHER POSTS YOU MAY LIKE: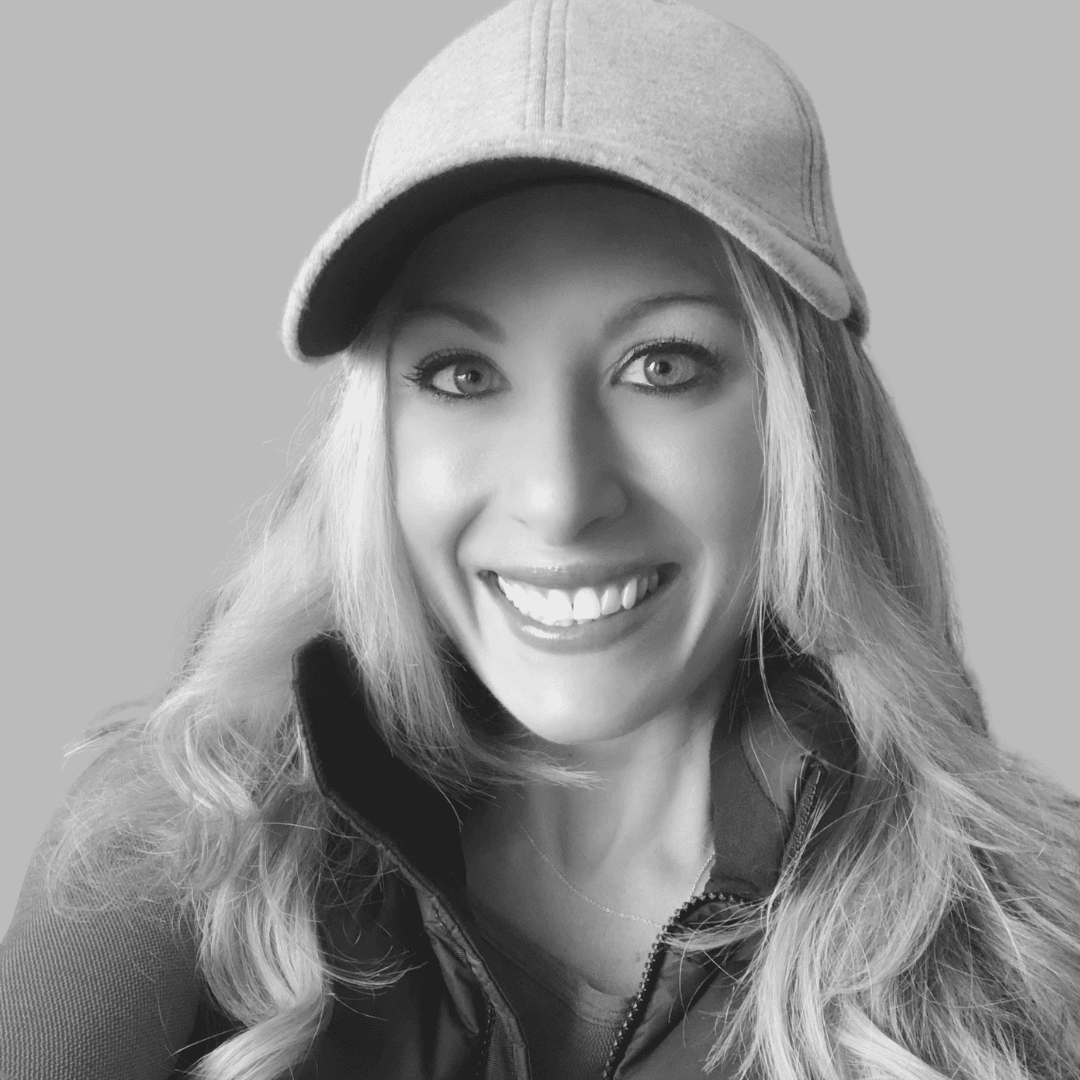 Chrissy Biamonte – Founder at Bold & Bubbly, your ultimate destination for date ideas, party planning tips, conversation starters, and more. With over 15 years in health and fitness, Chrissy is passionate about the balance between wellness and nurturing meaningful relationships. Join her at Bold & Bubbly where we explore, inspire, and create unforgettable moments!