These are the best 21 questions for a new relationship.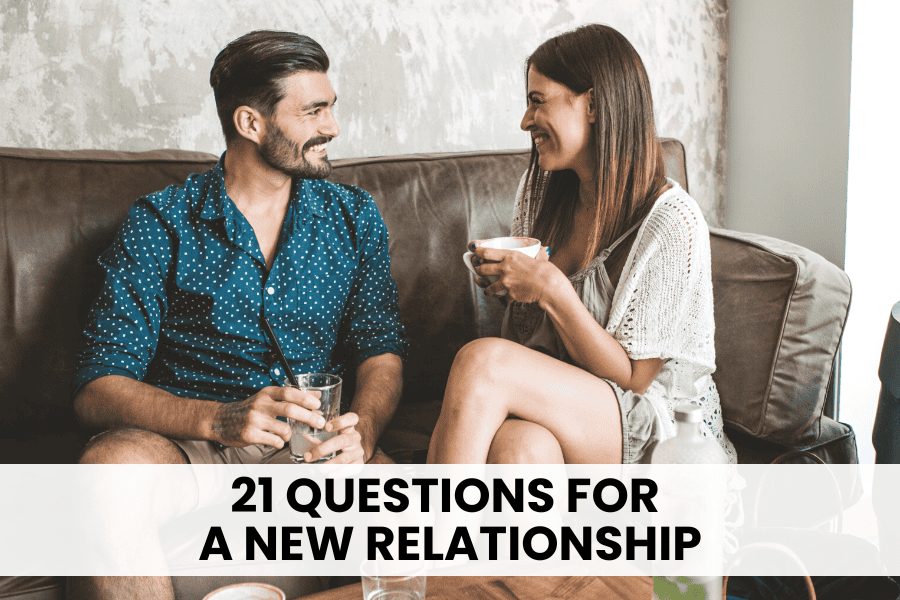 Starting a new relationship is fun, exciting, and nerve-wracking, all at the same time.
When you're dating someone new, it's normal to want to get to know everything there is to know about them – and as quickly as possible.
That's why we've put together this list of 21 questions for a new relationship. You don't need to ask all these questions verbatim or at the same time. Simply use these early relationship questions as a guide.
21 Questions For A New Relationship
The questions you ask at the beginning of a relationship should be asked subtly and tactfully. The last thing you want is for your new flame to feel like they're at a job interview and uncomfortably being put on the spot. Avoid bombarding them with a ton of questions all at once.
The goal of asking questions at the beginning of a relationship is to see if you and your partner are a good fit for the long haul.
Learning more about your partner early on can make it easier to see whether your initial spark will die out or keep sparkling.
RELATED: 97 Romantic Questions To Ask Your Partner To Get To Know Them Better
What Questions Should You Ask In A New Relationship?
It takes time to get to know someone. Here you'll find a variety of fun, serious, and important questions to ask in a new relationship.
Included In This Post:
Why It's Important To Ask Questions In A New Relationship
You probably already know a good bit about your new partner, however, there's always something to be learned about the person you're with.
The more questions you ask in a new relationship the earlier you'll discover your partner's hopes, dreams, pain points, and how compatible you are together. Such as being on the same page and wanting the same things in life.
Asking these 21 relationship questions will help you get there faster!
RELATED: 40 Best First Date Questions For An Amazing First Date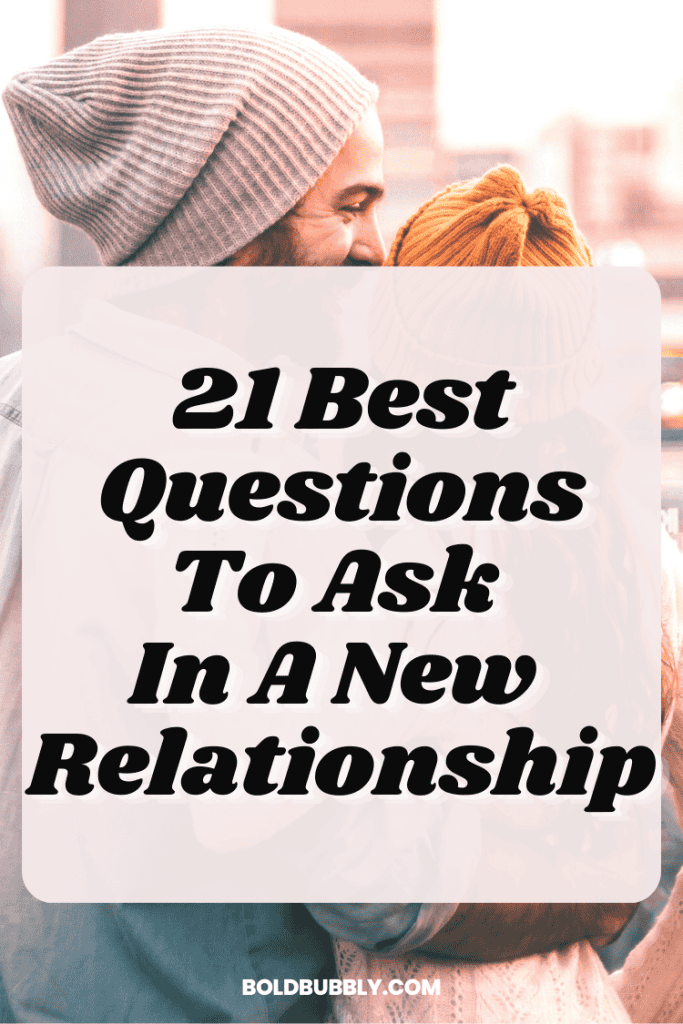 8 Fun Questions To Ask In A New Relationship
1. What Is Your Favorite Holiday Tradition?
This question will give you insight into your partner's past and what means the most to them. Holiday traditions are a part of what bonds people to family, friends, and community. Knowing your partner's faves will help you to connect with them on a deeper level.
2. If You Won 3 Million Dollars Today, How Would You Spend The Money?
Knowing how someone would choose to spend their winnings can shed a lot of light on a person. If you completely disagree with how they'd choose to spend the money – this might not be a great match for life.
3. What Is Your Idea Of A Perfect Date Night?
It's easy for date night to be new and exciting at the beginning of a relationship. However, as time goes on it's not uncommon for couples to fall into a rut. Knowing your partner's idea of the best date night will help you to plan dates that will appeal to them. This also will give you an idea of whether or not you too would enjoy this type of date.
4. What Was Your First Impression Of Me?
This is a fun and flirty question to ask your partner. It's always entertaining to hear what their first impression was and how their opinion has evolved as time has gone on.
5. What Is Something That Always Makes You Laugh?
Laughter isn't just good for your soul, it's also good for your relationship. Knowing what makes your partner laugh and sharing that laughter can help to strengthen your bond.
6. What Are The Top 3 Items On Your Bucket List?
Do you and your partner have the same or similar goals in life? Is travel or starting a family important to both of you? Knowing what's on the top of your partner's bucket list will help you see how well you align.
7. What Is Something You're Really Good At?
This question will reveal what your partner is really good at. Or at least what they think they're really good at 😉 Their answer to this question may come as a surprise!
8. What Is The Craziest Thing You Have Ever Done Before?
Does your partner have a wild side? Do they like taking risks or are they more comfortable playing it safe? (However they answer this question – are you okay with it?)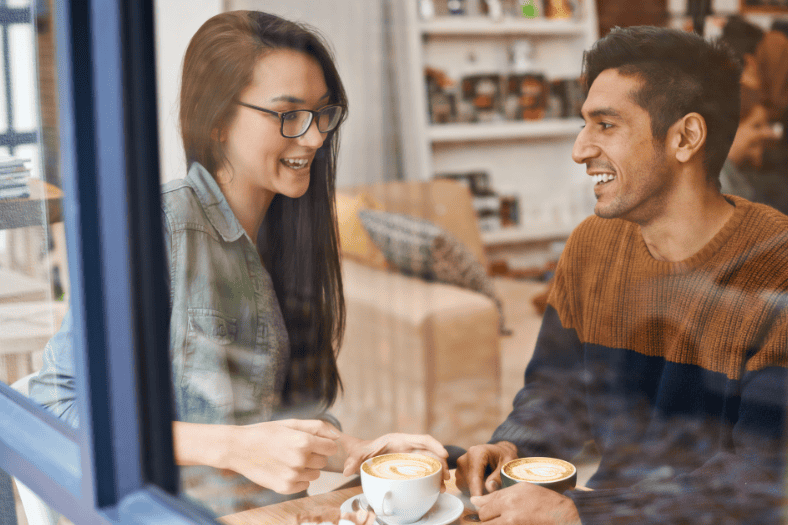 5 Serious Questions To Ask In A New Relationship
9. What Is One Thing From Your Past You Would Like To Change?
We've all had good and bad experiences – it's a part of life. Knowing what one thing from your partner's past they would like to change will give you insight into what they think, feel, and value.
10. What Do You Consider To Be The Most Important Values In A Relationship?
Having the same shared values in a relationship is a must. Especially if you want this relationship to last for life. Asking what your partner values most in a relationship will help to see if your values align.
11. How Do You Handle Conflict?
Everyone handles conflict differently, some need to have quiet time to clear their minds, and others may scream and get loud. Knowing your partner's style of handling conflict will help you two understand each other before any conflict should arise.
12. What Was It Like Growing Up In Your Family?
Family dynamics can affect romantic relationships for people later in life. If your partner was raised in a family with a lot of dysfunction, this can affect how they view relationships or think that conflict should be handled. Having an open conversation about family dynamics is a good way to get on the same page and set certain expectations of how you want your relationship to work.
13. Have You Ever Been Cheated On Or Been Unfaithful?
Having an open and honest conversation about your partner's past hurts or indiscretions will help you understand more about them.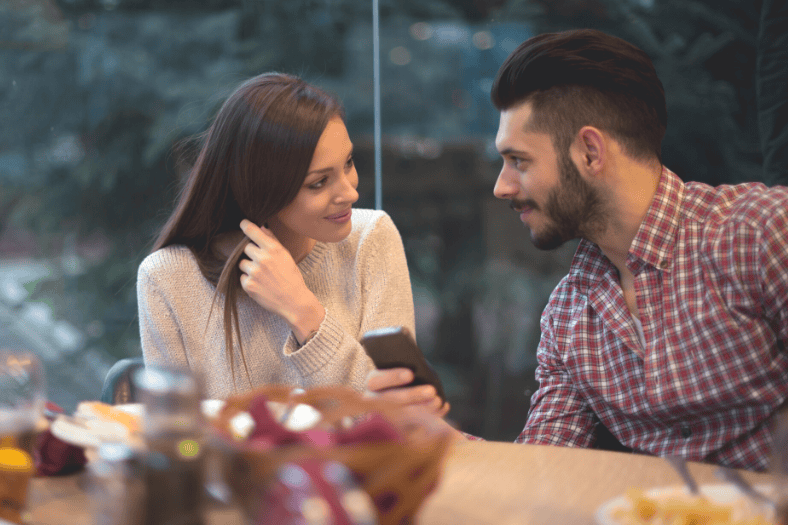 3 Important Questions To Ask In A New Relationship 
14. Where Do You See Yourself In Five Years?
Learn what your partner sees for the future. If the answer to this question doesn't align with where you want to go – this is important to note. Asking this question early in a relationship can help you to avoid any unfortunate surprises down the road.
15. What Are Your Thoughts On Marriage And Kids?
If marriage and/or kids are something that you want in your future but your partner does not – it's better to know this early on.
16. What Are Your Spiritual Beliefs?
Do you and your partner's spiritual beliefs align? If having shared spiritual beliefs is important to you, you'll want to know the answer to this question sooner rather than later.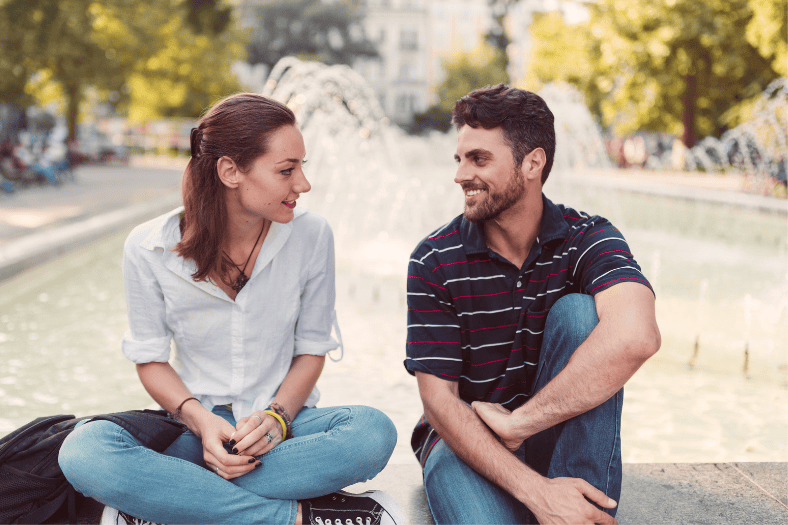 5 Good Early Relationship Questions
17. What Are You The Most Grateful For In Your Life?
This question brings all the good feels along with it…You'll quickly know what matters the most to your partner by asking them this question.
18. Who Has Been The Biggest Influence In Your Life?
Knowing about the person who has made the biggest influence in your partner's life will help you to understand them better. This question has several follow-up questions that you can ask to learn more about this influence as well. Such as – What exactly did this person do that made such a big influence? What about what they did for you stands out the most?
19. How Do You Best Receive And Give Love And Affection?
Knowing your partner's love language from the beginning can be incredibly helpful. You'll know right away what things can you do for them that will make them feel the most loved. This will also show you what they'll do when they're expressing love for you.
20. What Do You Consider To Be The Most Important Qualities In A Partner?
In the beginning stages of a relationship, it can be difficult to truly know who a person is. Early on – people put their best foot forward. As time goes on, if the qualities that you're looking for in a partner aren't there – this can become problematic. Knowing from the get-go the most important qualities will help you gauge whether this person is a good fit for the long term.
21. What Is Something That Most People Don't Know About You?
This is a fun new relationship question to ask. It gives you the chance to learn a little tidbit about your partner and connect with them on a deeper level.
How To Ask The Best 21 Questions In A New Relationship?
The new relationship questions you ask need to be asked subtly and genuinely. You don't want your partner to feel like you're firing a series of questions at them all at once. Everything you ask and the way you ask should feel natural and conversational.
One of the best things you can do is ask these 21 new relationship questions in an open-ended way. Doing so will allow your partner to elaborate more on what you've asked. It also will feel more like a conversation and less of a question-and-answer session. If you want to know more about a specific question you've asked, simply ask gentle follow-up questions to keep the conversation on that topic going.
Early Relationship Questions
Always keep an open mind when asking new relationship questions. The whole point of asking these questions is to get to know your partner on a much deeper level. Avoid criticizing or getting angry with your partner about their answers.
Hopefully, as you converse and learn more about one another you'll strengthen and deepen your connection. However, the flip side of the coin is that with these early relationship questions – you may discover that this person is not the right one for you. And that's okay too.
We hope that these 21 questions for a new relationship have been helpful!
What questions do you like asking at the beginning of a relationship? We'd love to hear from you – leave us a comment with your favorite early relationship questions below.
This post was all about the bests 21 questions for a new relationship.
Other Posts You May Like: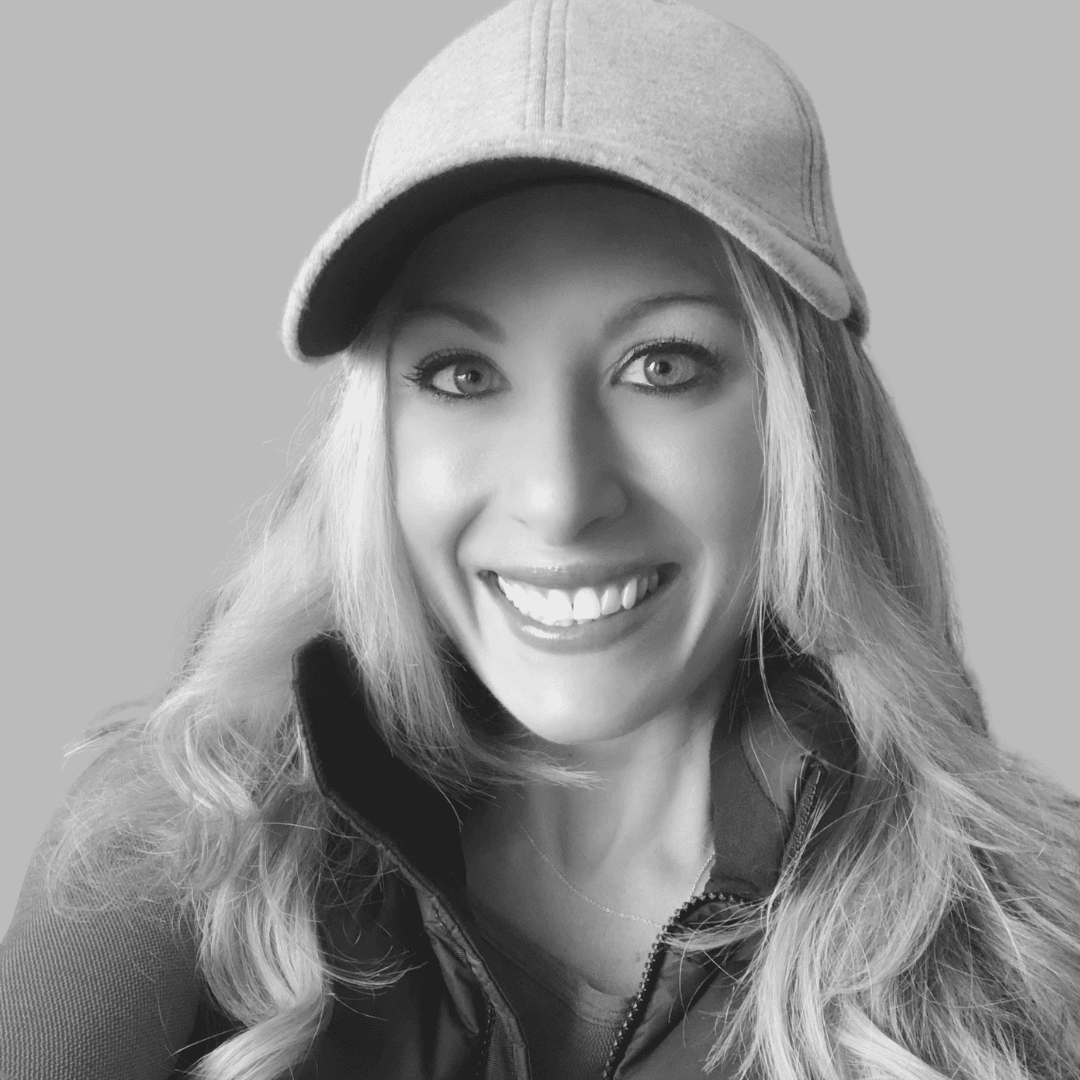 Chrissy Biamonte – Founder at Bold & Bubbly, your ultimate destination for date ideas, party planning tips, conversation starters, and more. With over 15 years in health and fitness, Chrissy is passionate about the balance between wellness and nurturing meaningful relationships. Join her at Bold & Bubbly where we explore, inspire, and create unforgettable moments!