These are the best prizes for bachelorette party games.
If you're planning a bachelorette party for the first time, you're quickly learning just how much work goes into this special celebration.
From choosing the bachelorette party theme to the location, favors, and more, it can be a lot. That's why we've put together this free printable bachelorette party checklist to help you throughout the entire planning process.
Bachelorette parties are a great way to celebrate the bride-to-be's last days of being single with her bridal party and closest friends.
They're all about having a great time, making lasting memories, and of course, playing some exciting bachelorette party games.
To add an extra layer of fun to your bachelorette weekend, consider offering prizes for the game winners. For an extra touch – you can even have the game prizes match the theme of the bachelorette party!
Prizes For Bachelorette Party Games
We've put together a list of the best bachelorette party prizes and party favors that will make your celebration even more unforgettable.
In this post, you'll find the 20 best prizes for bachelorette games.
Additionally, we've put together a variety of ideas for bachelorette party games, each paired with matching prizes to make your celebrations extra special!
1. Compact Mirror
A cute compact mirror is an excellent bachelorette prize idea. It's both practical and stylish and something that every woman can use.
Whether it's for touch-ups over the bachelorette party weekend, during the wedding event, or just her regular daily routine.
Consider selecting a compact mirror that matches the bachelorette party theme or one that comes with a customized message.
2. Tumbler Bachelorette Party Game Prize Ideas
Tumblers make excellent bachelorette party prizes and are always a good idea. They are useful and cute!
Whether it's for coffee on busy mornings or water throughout the day, having a cute tumbler to use is the best thing.
3. Candles
Provide the bachelorette party game winner with a lovely candle as her prize! Candles are the perfect touch of luxury and relaxation.
After all the excitement and festivities of the bachelorette party, burning a scented candle at home is a great way to relax and unwind.
4. Succulents
A succulent is a unique bachelorette party prize that is sure to be appreciated! These plants are easy to care for making them suitable for anyone regardless of their gardening experience.
Often you can find succulents that come in sets. Consider gifting a succulent to each of the bachelorette party guests as a keepsake from the weekend.
5. Clutch
Award your bachelorette game winner with a prize that combines fashion and functionality! Clutches are a versatile accessory making them a great addition to any wardrobe.
Whether the winner uses the clutch over the bachelorette weekend, during the wedding festivities, or for a night out on the town, she's sure to love this prize idea.
There are a variety of clutches available. Consider finding a clutch that matches the theme of the bachelorette party, making it a special memento as well from the weekend celebrations.
6. Makeup Bag
Makeup bags make excellent prizes bachelorette game prizes. You can use these cute little bags for cosmetics, toiletries, or even jewelry. These personalized makeup bags make great bachelorette party favors!
7. Journal
A journal is a thoughtful bachelorette party prize idea. Journals come in a variety of colors, styles, and sizes. Some even contain inspiring quotes on the front.
Whether the winner uses it for daily journaling, a gratitude diary, or simply a creative outlet, a journal makes a meaningful and useful prize!
8. Bachelorette Party Game Prize Scrunchies or Hair Ties
One can always use more hair ties and scrunchies! Scrunchies come in a wide variety of patterns, colors, and materials making them an accessory that can complement several outfits.
There are even scrunchies that come on cute cards with special little messages that can be customized to match the theme of the bachelorette party.
9. Coffee Mug
Whether the mug is used for a daily cup of coffee, tea, or even a cute desk accessory, a coffee mug makes an excellent bachelorette party game prize idea.
The winner will love using it and be reminded of all the fun she had at the weekend celebrations.
10. Tote Bag
Tote bags not only are super cute but they're also an eco-friendly choice cutting down on the need for disposable shopping bags.
Consider finding a tote bag that matches the bachelorette party theme or has a fun message on it. The game winner will love having a cute tote bag to use whether it's for groceries, beach trips, or carrying the everyday essentials.
11. Soft Throw
These cozy and luxurious throws make for a prize that can be appreciated year-round. Whether draped over a couch, at the end of the bed, or wrapped around for warmth, a soft throw is a wonderful prize that's sure to be appreciated.
12. Yeti
Consider a Yeti for a bachelorette game prize! Yetis are ideal for keeping drinks hot or cold for long periods, making them perfect for when you're on the go.
They also come in a variety of fun colors! Some you can even customize with names and messages adding a personal touch to this prize that will last a long time.
13. Earrings
Earrings are a glamorous bachelorette party prize idea! The winner can enjoy wearing these lovely accessories over the party weekend and long after.
They will serve as a special reminder of the time spent together at the bachelorette party every time she wears them.
14. Jewelry Dish
The game prize winner will love an elegant jewelry dish! Every time they use the jewelry dish they will be reminded of the fun memories from the bachelorette party.
15. Nail Polish
Select a nail polish color to match the theme of the bachelorette party, the wedding, or a even lovely neutral. Nail polish is always a good choice for a bachelorette prize idea.
It promotes both self-expression and pampering. 🙂 Consider gifting a nail polish gel kit with a UV lamp as well!
16. Bachelorette Party Wine Glass Marker Game Prizes
These fun wine glass markers are perfect for a bachelorette party weekend! There are several different styles and types of wine markers to choose from.
Whether you opt for gem wine markers or something more traditional, this is a prize that will be enjoyed and appreciated.
17. Bracelets
Bracelets are the perfect addition to one's jewelry collection. One can never have too many bracelets!
These accessories make for special bachelorette party game prizes or favors, especially because bracelets are symbols of friendship.
Some bracelets can be customized to match the bachelorette party theme or even include a unique message making them a special memento.
18. Perfume Set
A perfume set is a thoughtful bachelorette party game prize. The winner will feel a sense of luxury and glamour with this gift!
19. Socks
Fun and cozy socks make excellent bachelorette party prizes. These are a fun way to add a touch of personality and entertainment to the bachelorette weekend.
20. Bachelorette Party Game Prize Spa Gift Set
A spa gift set is a perfect bachelorette party prize idea that combines luxury, relaxation, and pampering. These curated sets provide the winner with the opportunity to unwind, destress, and indulge in a little self-care.
Whether filled with bath bombs, scented candles, oils, or skin care products, spa gift sets are excellent bachelorette party game prizes!
Fun Bachelorette Party Games With Prizes
Looking for the most popular bachelorette party game to ensure a good time is had by all bachelorette party guests? Well, good news – you're in the right place.
Here are some of the best bachelorette party games with prize ideas:
Bachelorette Scratch-Off Cards
Scratch-off cards are an easy game to play during a bachelorette party. You can do these at almost any time, like at dinner, while hanging out in the hotel room, or even on a party bus.
A Starbucks gift card, bath bombs, or scented candles all make good prize ideas for scratch-off cards.
Bride Trivia
Playing Bride Trivia is the perfect question and answer game for guests to test their knowledge of the bride's life, experiences, and her relationship with the groom.
It's a simple game where the bride is given a list of questions about herself, her relationship, and the wedding.
Guests are then given the same questions and a set amount of time to write down their answers on a piece of paper. The one who has the most correct answers is the winner of the game.
This is the perfect game for guests to learn more about the bride. For a prize idea consider something special, like a pair of earrings.
Bachelorette Party Bingo Cards
Bachelorette Bingo is a fun game that has a creative twist to the classic game Bingo.
Instead of the standard numbers, the bingo cards have a list of items like words, phrases, or actions related to the bachelorette party or wedding festivities.
Throughout the bachelorette party, guests make off the squares on their bingo cards as they witness or participate in the events.
The first person to get 5 in a row wins! Consider prizes that match the theme of the bachelorette party for this game, such as themed totes or tumblers.
Bachelorette Party Mad Libs
This is a creative and hilarious game that adds entertainment and laughter to bachelorette parties.
It's a fun twist to the classic Mad Libs game, where players have to fill in the blanks on slips of paper for a story with different words without knowing the full context.
Once all the blanks are filled, the story is read aloud. Prepare yourself for some serious laughter!
Additional games like What Do You Meme are great prize ideas for this game.
Toilet Paper Wedding Dress Game
Have a toilet paper wedding dress competition and choose the winning team based on their creativity and design.
This is a classic bachelorette party game where teams are divided up based on the number of guests and given a time limit to design a wedding dress out of toilet paper on one of their team members.
Because this is a team game, it's helpful to get matching prizes like a set of candles. That way regardless of the number of players, each winner can receive something special.
Newlywed Game
The Bachelorette Newlywed Game is a fun party game inspired by the classic TV show. For this game, the bride-to-be is videoed while being asked a variety of questions about her fiancé before the bachelorette party.
The questions asked range from trivial facts to ones that include more intimate details like her favorite love song. During the bachelorette party guests take turns guessing what her responses to the questions are.
The bride's answers that were pre-recorded are then played after every guess. A special prize idea for this bachelorette party game is a cute photo frame.
Printable Bachelorette Party Games
Printable bachelorette party and bridal shower games are so much fun and an easy way to keep the celebration going.
We've put together a wide variety of free printable popular games that you can use for the weekend festivities!
Everything from Would She Rather, Guess Who Bride or Groom, What's On Your Phone, and so many more!
We are constantly adding to our collection of free printable games so, if there's a game you're looking for that's not on the list, be sure to let us know.
Prosecco Pong
Get ready for a whole lot of fun with ping-pong balls playing this classic party game with a bubbly twist. Prosecco Pong is a great game for a bachelorette party weekend!
For a prize idea consider awarding the winning team with a bottle of Prosecco to enjoy in the hotel room or later in the evening. Wine glasses or champagne flutes also make great prizes for this bachelorette party game.
Best Prizes For Bachelorette Party Games
Bachelorette parties are all about celebrating with your best friends, whether it's a night out on the town with your bride tribe or a destination bachelorette party.
Playing awesome games over the weekend can make the celebration even more memorable.
Adding game prizes for the winners can bring a whole other level of excitement and camaraderie to the celebration, not to mention something to take away as a memento at the end of the weekend.
Top 20 Prizes for Bachelorette Party Games
Compact Mirror
Tumbler
Candles
Succulents
Clutches
Makeup Bags
Journals
Scrunchies or Hair Ties
Coffee Mugs
Tote Bags
Soft Throws
Yetis
Earrings
Jewelry Dishes
Nail Polish
Wine Glass Markers
Bracelets
Perfume Sets
Socks
Spa Gift Sets
There are so many incredible and thoughtful prizes that you can choose from when planning a bachelorette party. From scented candles, to gift sets, to jewelry, and more…
I hope that you've found several ideas here for prizes for the bachelorette party games you play. Wishing you an amazing bachelorette party celebration with your besties!
This post was all about fun and classy prizes for bachelorette party games.
Other Posts You May Like: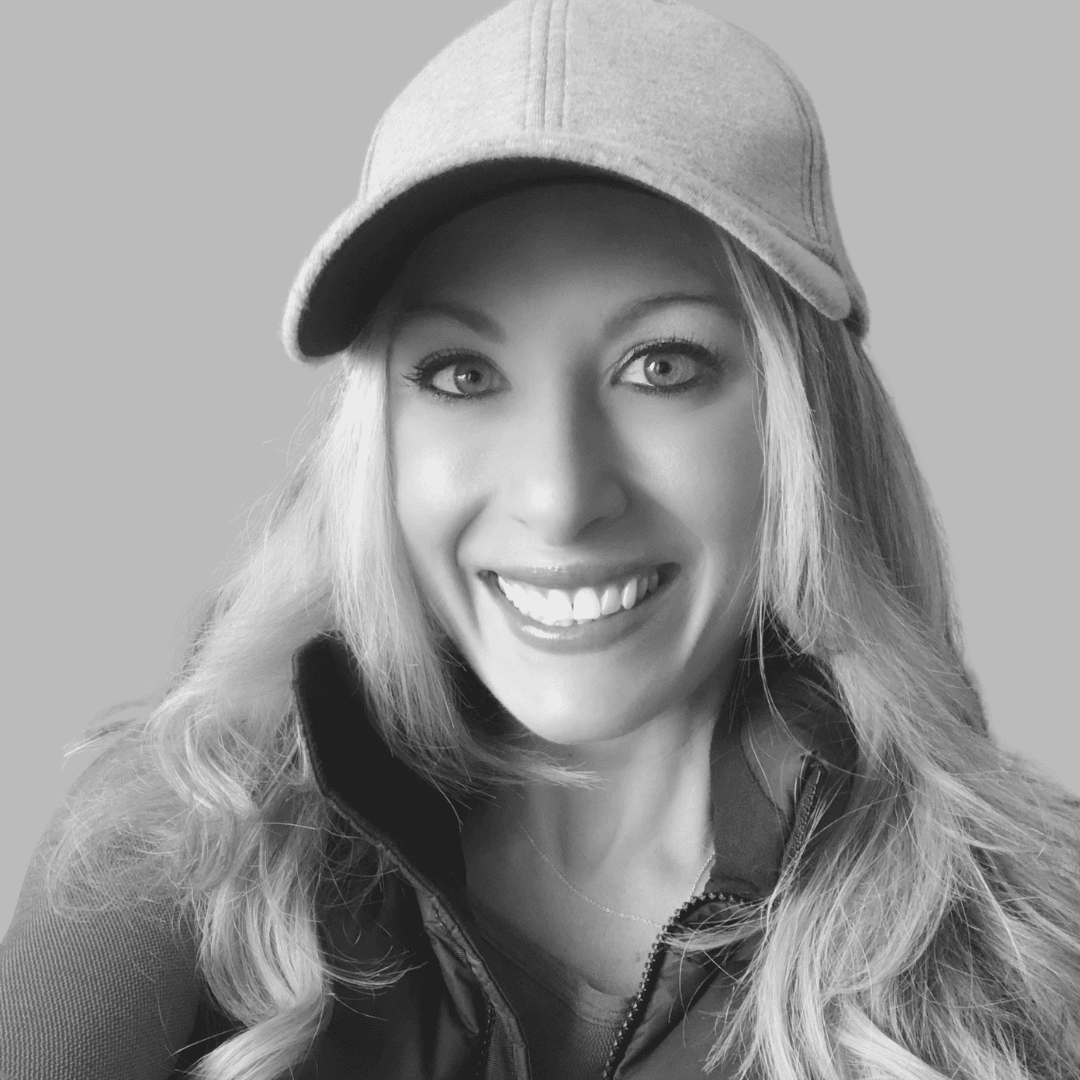 Chrissy Biamonte – Founder at Bold & Bubbly, your ultimate destination for date ideas, party planning tips, conversation starters, and more. With over 15 years in health and fitness, Chrissy is passionate about the balance between wellness and nurturing meaningful relationships. Join her at Bold & Bubbly where we explore, inspire, and create unforgettable moments!