This post is all about the best bachelorette party themes.
Bachelorette party season is here and it's time to celebrate the bride-to-be to be in a time-honored tradition.
We've included a fantastic list of bachelorette party themes to make the bride's special bash one that she is sure to remember!
15 Insanely Awesome Bachelorette Party Themes
It seems the most memorable bachelorette parties always have a theme. I have planned and attended several bachelorette parties over the years and having a good theme is one thing that truly makes all the difference. Plus selecting a theme is such a fun part of planning a bachelorette party.
Whether you're looking to have a more traditional bachelorette party or you want to go all out and get super creative, we have you covered.
Select one of these bachelorette party theme ideas and you're sure to have an amazing bash that the bride will always remember!
#1 Final Fiesta Bachelorette Party
The Final Fiesta Bachelorette party theme is so much fun! Think tacos, tortilla chips, margaritas, and lots of beautiful bright colorful decorations!
Dressing the bride in this final fiesta veil is totally perfect for that special day! You can even have the bride and her squad show up in final fiesta bachelorette shirts to match the party.
Be sure to pick up some final fiesta tattoos and fiesta themed beaded necklaces as party favors for the guests.
This theme includes amazing colorful decorations, great culture, class, and of course fun!
RELATED: Best Final Fiesta Bachelorette Party Ideas
#2 Nautical Bachelorette Party Theme
Or you could say – "The Last Sail Before The Veil!"
This Nautical Bachelorette theme is perfect for a bride who enjoys cruises, sailing, or simply being at sea.
Decorate the party location with lots of nautical-themed decorations.
Dress up the guests with these Bride's Crew temporary tattoos and nautical-themed t-shirts!
Be sure to pick up a cute nautical sign for the big bash!
RELATED: The Best Bachelorette Scavenger Hunt For A Fabulous Night Out
#3 Beach Bachelorette Party Theme
Who doesn't love a beach-themed bachelorette party? Any excuse to soak up the sunshine and enjoy the beautiful weather with your favorite girls!
If you can't hit the beach consider spending the day at the pool. Grab some fun pool floats, bride squad swimsuits, sunscreen, towels, and sunglasses.
And of course, a bachelorette scavenger hunt can be a fun activity to add to the celebration as well!
RELATED: 25 Beach Bachelorette Party Ideas That Will Make A Splash
#4 Wine Bachelorette Party
If your bride loves wine, chocolate, and cheese – consider doing a wine bachelorette party.
Head to Napa Valley, or go to some local wineries dressed in these classy wine themed bachelorette party shirts.
RELATED: 15 Wine Bachelorette Party Favors That Will Delight Your Guests
#5 Disco Bachelorette Party
If your bride loves glitz and glam this one is for you! With this disco theme, you can go all out. Think sequins, disco balls, glitz, shimmery balloons, the sky is the limit!
RELATED: How To Plan A Bridal Shower She Will Absolutely Love
#6 90's Bachelorette Party
Party like it's 1999 with a '90s-themed bachelorette party! Pull out your jean overalls, your 90s themed shirts, and scrunchies, and dance the night away!
#7 Hippie Bachelorette Party
Is your bride a fan of the swinging 60s? She'll love a hippie bachelorette theme!
Get the guests to come dressed in their favorite tie-dye. Decorate with big flowers, peace, and love. Remember to wear your flower head band and hippie glasses!
#8 Spa Bachelorette Party
Relax the bride as she enjoys a low key day with her girls. If your bride-to-be enjoys being pampered a spa bachelorette party may be right up her alley!
You can do this bachelorette party DIY style and get some spa kits, with gel nail polish, uv light, and special themed towels, champagne, and snacks. Another option is to find a spa and book facials, massages, and mani-pedis for all the girls.
#9 80's Bachelorette Party
Your bride will enjoy a blast from the past with this 80's bachelorette theme! Have all the guests come dressed 80s style. Think neon colors, leg warmers, high-waisted jeans, and BIG hair!
These themed fanny packs and scrunchies make for perfect party favors!
RELATED: Your Complete Bridal Shower Checklist From Beginning To End
#10 Vegas Bachelorette Party Themes
This city is the ultimate bachelorette party destination. Vegas is loaded with amazing food, fun, dancing, and glitz!
If you can't make it to Las Vegas, decorate the venue of the party in Vegas style. Set up Vegas-themed decorations, and order some Vegas themed shirts!
#11 Disney Bachelorette Party
What better way to celebrate the bride's happily ever after than by going to Disney World!
However, if you can't make it to the parks and your bride-to-be is a big Disney lover, decorate the venue you choose with Disney-themed decorations.
Whether you're making a girl's trip to Disney or celebrating at home, these super cute Disney bachelorette-themed shirts are a must for the occasion!
#12 Harry Potter Bachelorette Party
If your bride is a big fan of Harry Potty, she will LOVE this Harry Potter-themed party.
These from Muggle to Mrs decorations are perfect for the occasion!
Ask the guests to arrive in costume to celebrate the bride. Hand out these Harry Potter jelly beans as a themed party favor!
RELATED: 11 Things Every Bewitching Harry Potter Bachelorette Party Needs
#13 Paris Bachelorette Party
Nothing says romance quite like a Paris-themed bachelorette party.
Decorate with this Eiffel Tower background to create the perfect ambience!
Set out themed plates and napkins. Create a lovely buffet of delicious champagne, pastries, and cheese!
#14 Country Bachelorette Party
If your bride is a country girl, she'll love a western bachelorette party.
Dress the bridal party in themed sashes and matching cowgirl hats!
Drink out of cowboy boot mugs and line dance the night away!
#15 Classy Black and White Bachelorette Party Theme
A black and white-themed bachelorette party is always a classy way to go.
Decorate the venue with all black and white decorations.
Ask the guests to arrive wearing black and white to match the theme.
A dessert table with themed black and white sweets adds a great extra touch!
Selecting one of these bachelorette party themes is a sure way to have a fun and successful bash for the bride-to-be!
This post is all about the best bachelorette party themes.
Other Posts You May Like:
Pin these to remember this post!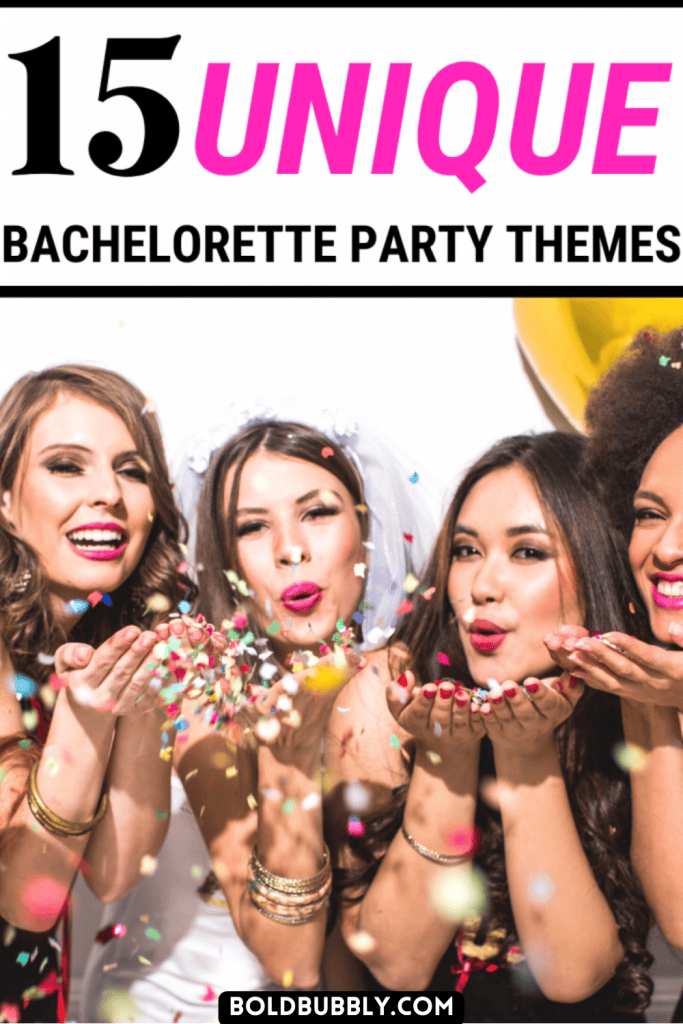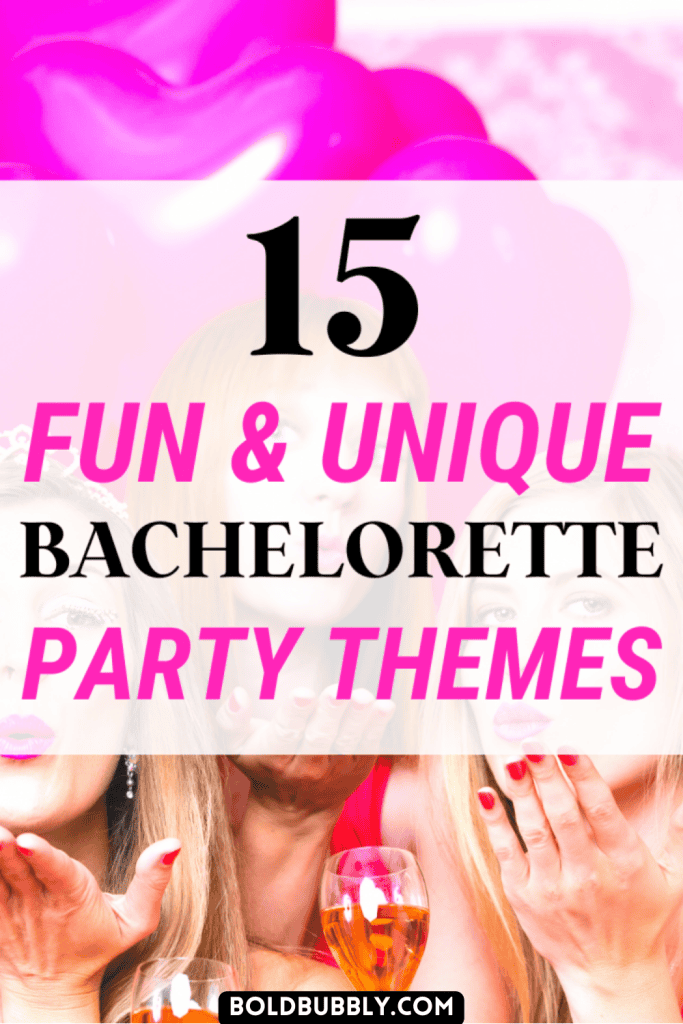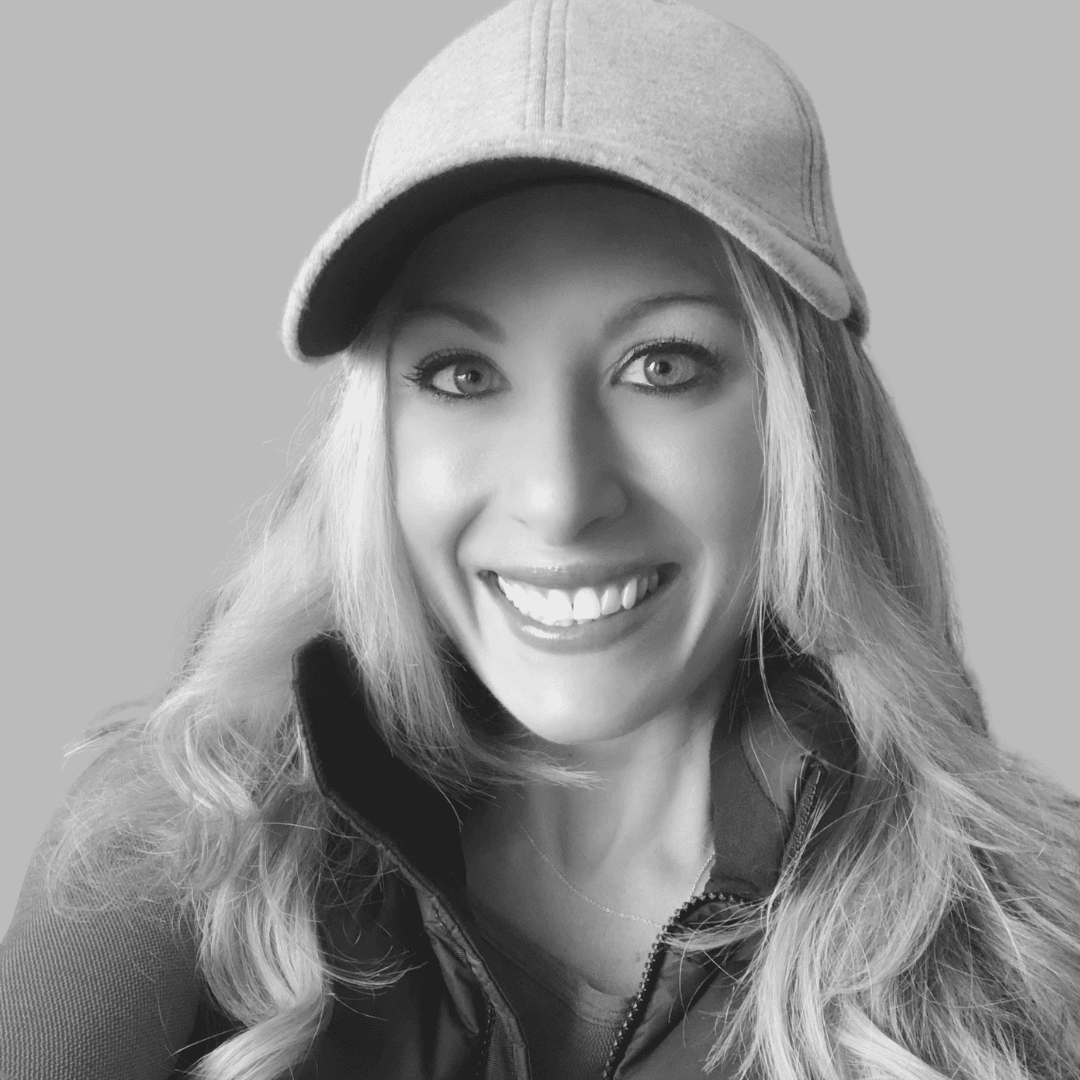 Chrissy Biamonte – Founder at Bold & Bubbly, your ultimate destination for date ideas, party planning tips, conversation starters, and more. With over 15 years in health and fitness, Chrissy is passionate about the balance between wellness and nurturing meaningful relationships. Join her at Bold & Bubbly where we explore, inspire, and create unforgettable moments!