Here you will find a super cute pack of sticky love notes that will make your sweetheart smile and feel the love!
They are quick, affordable, easy to use, and the perfect way to help you celebrate birthdays, anniversaries, or just because you want to make your partner's day extra special.
This printable pack is FREE and sure to make him feel loved in a matter of seconds.
This post is all about sticky love notes.
DIY: Free Printable Sticky Love Notes
Are you wondering what to write on your sticky love notes?
Not to worry, we have you covered!
Sticky Love Note Instructions
STEP #1
Download Your FREE Sticky Love Notes Bundle below!
STEP #2
Print page one from your sticky love notes download.
Page one is a template.
It will show you where you need to place each one of your sticky notes so that they will print correctly and make it easy for you!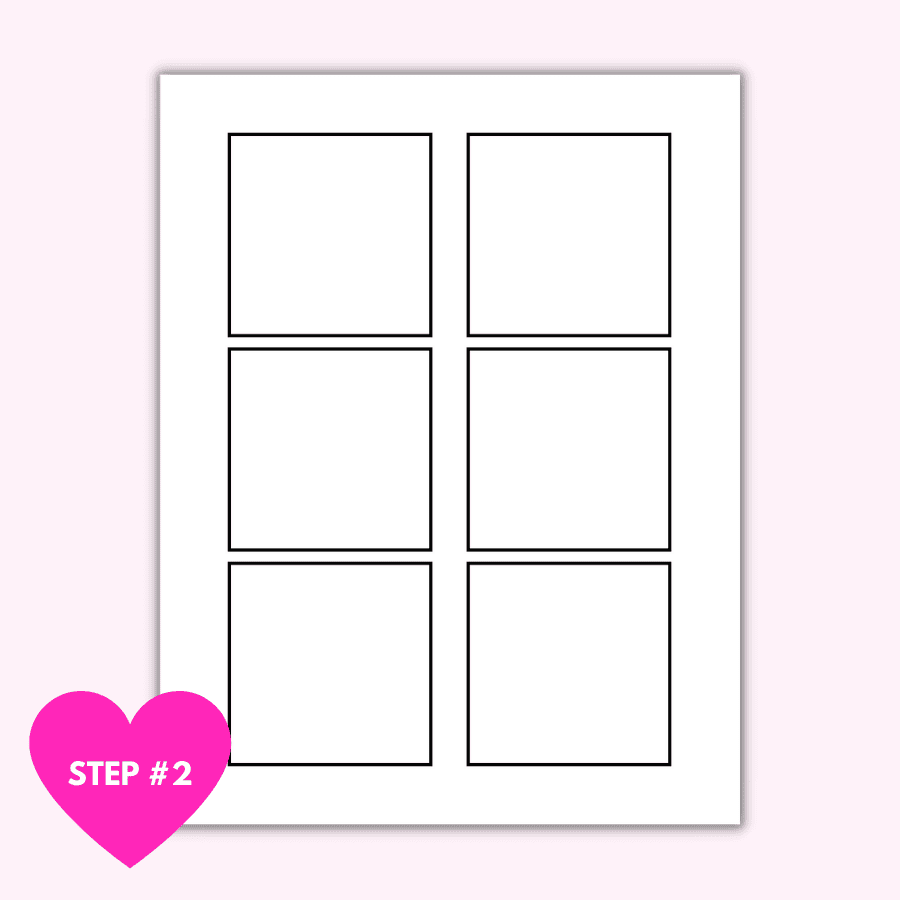 STEP #3
The template should be used vertically.
Place one sticky note in each designated sticky note box with the sticky part of the note on the top part of each box.
Tip: Running a test print before loading your sticky notes into the printer is always a good idea. Each printer can load and print slightly differently. Testing the way your printer prints will help you avoid wasting sticky notes.
STEP #4
Stick your template with the sticky notes on it into your printer.
Select the page of love sticky notes from the download that you want to print.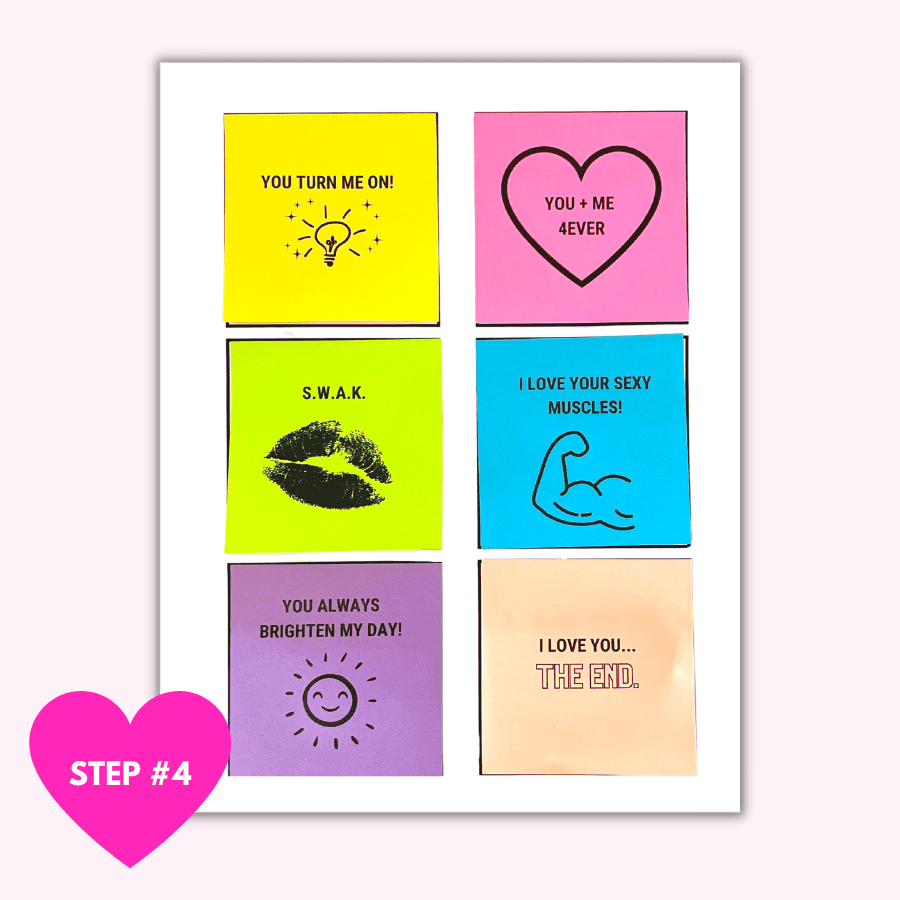 You will repeat this step with each page from the download of sticky notes that you wish to print.
The BEST part is next!
STEP #5
Placing Love Sticky Notes For Him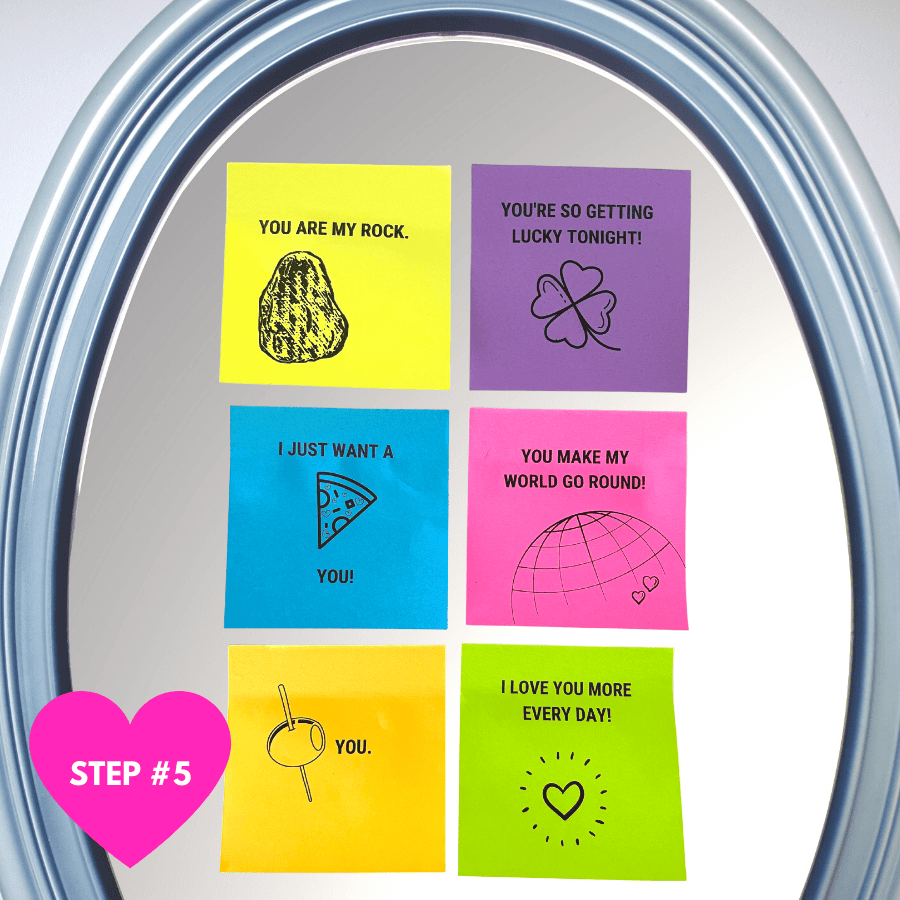 Take your sticky notes and put them in areas for your sweetheart to find!
Some favorite locations to place sticky notes are on the bathroom mirror, in the car, in a work bag, or in a bedside drawer.
Somewhere you know your guy will see at some point throughout his day.
The options are endless!
You can use one sticky love note at a time or use them all at once and flood your sweetie with love notes!
The Best Sticky Notes To Print Your Sticky Love Messages On
I have tried so many different sticky notes over the years and recently found these sticky notes on Amazon. These are now my favorite and go to for printing love sticky notes.
They come in 8 fun colors and the sticky works great!
Cute Sticky Love Note Messages
Our favorite way to make these sticky notes is to print them out. The reason it's our favorite is that the download included has cute graphics for each of the notes.
That said, if you're feeling extra creative and want to do it yourself, below you will find the sticky love note messages you can use to write on sticky notes to your sweetheart!
Your Smile Drives Me Wild!
I Love Your Cute Butt!
TAG – You're It!
You're The Center Of My Universe.
Your Love Makes Me All Warm And Toasty!
You Are My Hero.
RELATED: 100 Printable Love Messages For Him
I Love You More Every Day!
You Make My World Go Round!
Download Your FREE Printable Sticky Love Notes
You're So Getting Lucky Tonight!
I Just Want A Piece Of You!
You Are My Rock.
I Love You.
I'm Bananas About You!
Football Season Might Be Over But You're Totally Going To Score Tonight!
RELATED: 129 Juicy Yes Or No Questions For Couples
You're One In A Million.
Good Morning Stud Muffin!
Baby, You're Like A Fine Wine.
You Take My Breath Away.
You Have The Key To My Heart.
RELATED: DIY: Free Printable Love Coupons For Him
I'm Yours Forever. No Refunds, Return, Or Exchanges.
Marrying You Is The Best Decision I've Ever Made.
You Fill My Love Tank.
I Bet Your Legs Are Tired From Running Through My Mind All Day.
You Make Me Smile.
We Are Two Peas In A Pod!
I'm Crazy About You!
Skip The Gym. We'll Do Cardio Together Tonight!
I Fall For You More Every Day!
RELATED: 141 Flirty Never Have I Ever Questions For Couples
Download Your FREE Love Notes
Leaving your sweetheart love notes is such a great way to show them that you care.
They are affordable, quick, and easy to use…and will make your partner's day!
This post was all about sticky love notes.
Other Posts You May Like: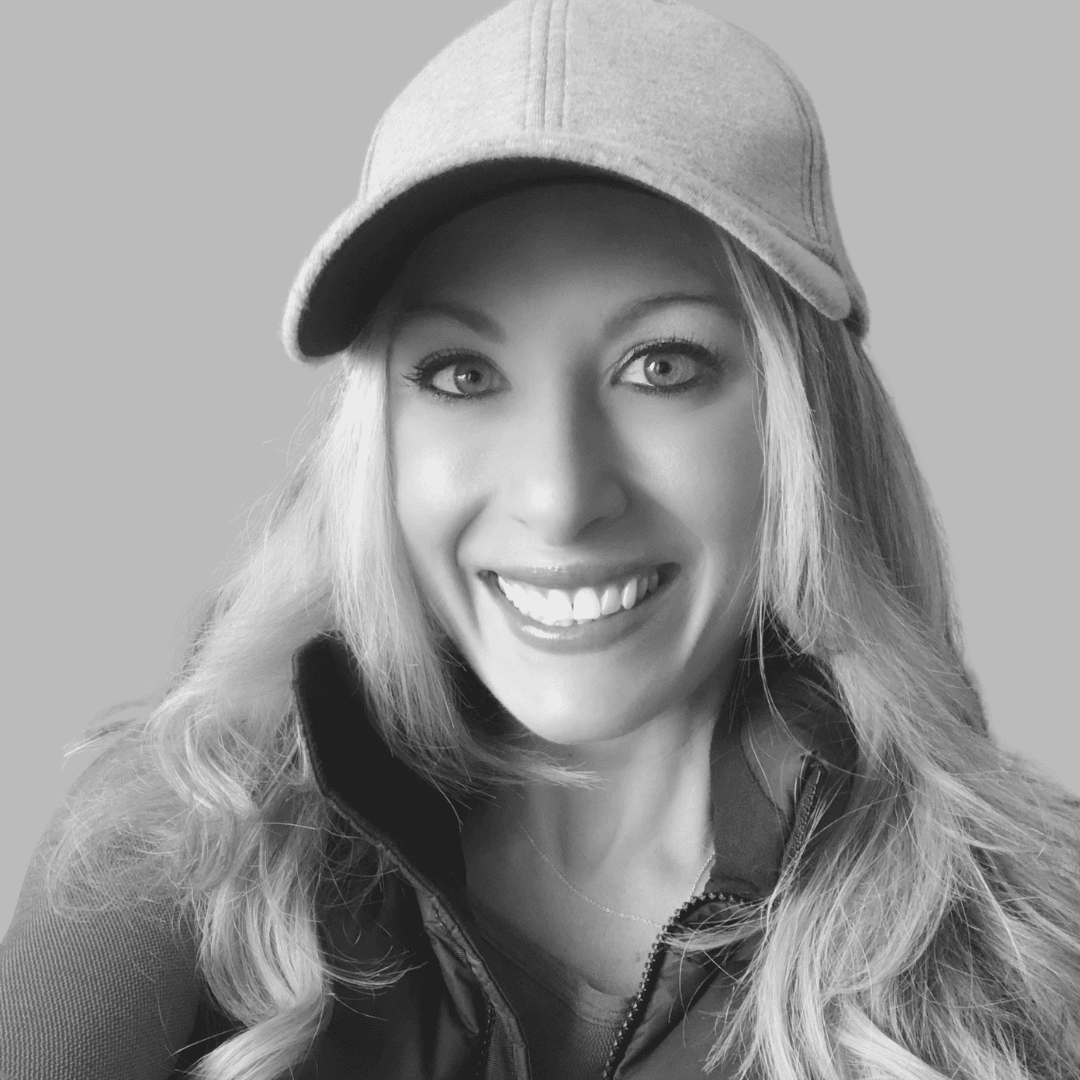 Chrissy Biamonte – Founder at Bold & Bubbly, your ultimate destination for date ideas, party planning tips, conversation starters, and more. With over 15 years in health and fitness, Chrissy is passionate about the balance between wellness and nurturing meaningful relationships. Join her at Bold & Bubbly where we explore, inspire, and create unforgettable moments!