If you're looking for the best Harry Potter bachelorette sash, you're in the right place!
We've put together our favorite Harry Potter bachelorette party sashes on this list.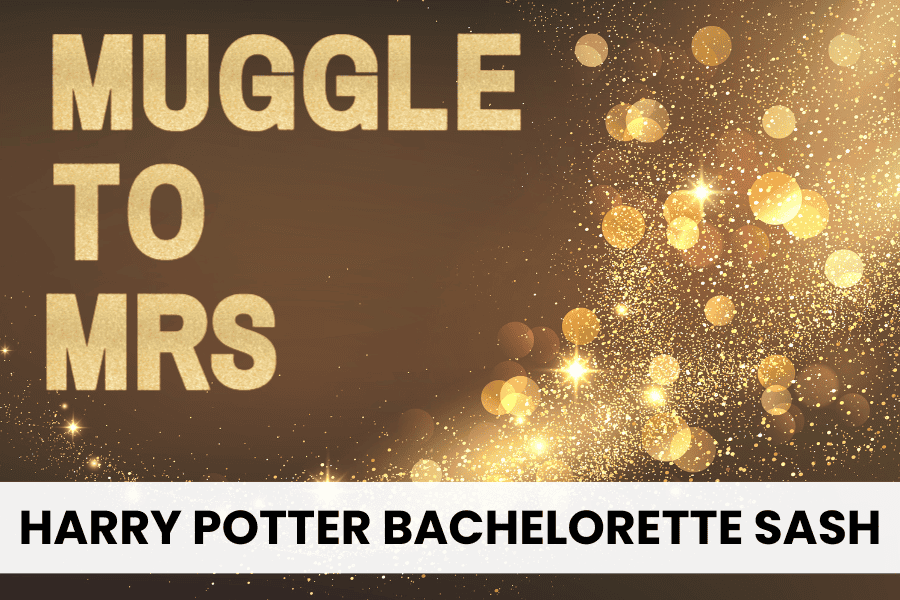 Planning a bachelorette party is a lot of work, but so much fun!
Once you've selected the theme of the bachelorette party – it's time to dive into all the fun details…
The decorations, invitations, food, favors, games, and more!
One of my favorite little extras to get for the bride-to-be is a themed sash.
Whether it's for her bridal shower or a bachelorette party – a bride sash is a lovely extra touch!
For a Harry Potter themed bachelorette party – giving the bride a Harry Potter bachelorette sash to wear for her celebration is the perfect addition.
However, we know from first-hand experience that finding a Harry Potter themed sash can be a little bit of a struggle.
That's why we've put together our favorite Harry Potter bride sashes on this list.
This post shows the best Harry Potter bachelorette sash ideas.
Harry Potter Bachelorette Sash
#1 – I Found My Keeper

We love this "I Found My Keeper" bachelorette sash! It comes in a variety of different colors – but the white sash with the gold writing is our fave.
#2 – This Witch Is Getting Hitched Sash

This "Witch Is Getting Hitched" sash is a super cute option for a Harry Potter bridal or bachelorette party!
RELATED: 11 Things Every Bewitching Harry Potter Bachelorette Party Needs
Harry Potter Bachelorette Party Sash
#3 – I Solemnly Swear That I Am Up To No Good Veil

We love this "I Solemnly Swear That I Am Up To No Good" veil. It's perfect for a Harry Potter bachelorette OR bridal shower party! You can use this veil alone or with a bridal sash. Either way – it's a magical addition!
#4 – She Found Her Keeper Sash

This "She Found A Keeper" sash comes in several different color options! Making it an easy match for any color theme.
#5 – He's A Keeper & She's A Catch Bachelorette Party Sashes

Choose from one or both of these super cute Harry Potter bachelorette sashes! These come with a few personalization options as well.
RELATED: 15 Insanely Awesome Bachelorette Party Themes
Harry Potter Hen Party Sashes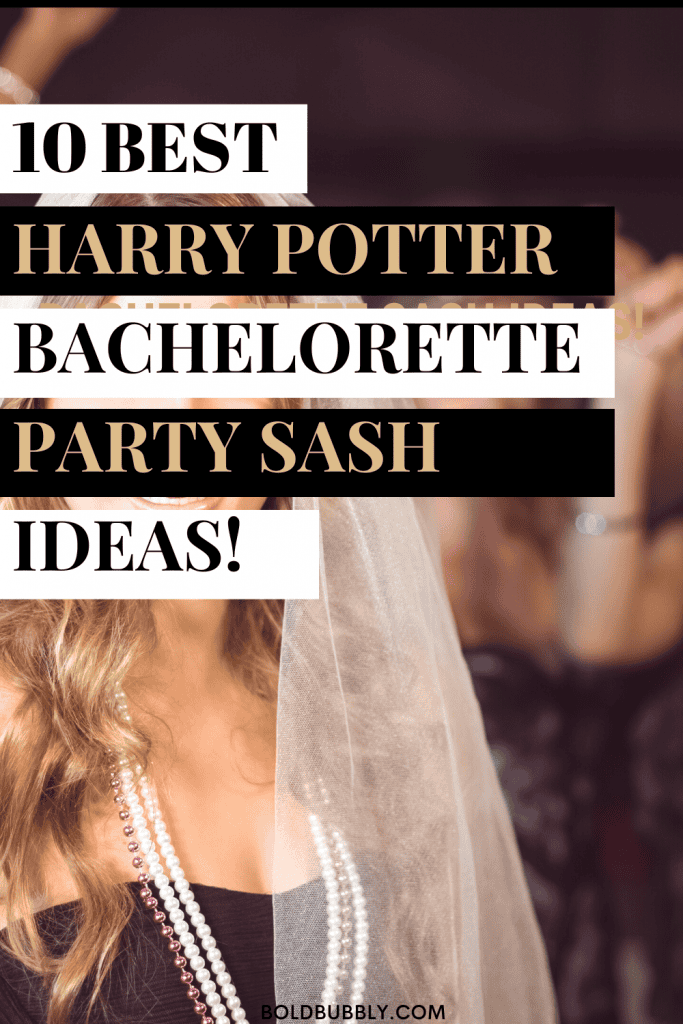 #6 – Muggle To Mrs Bachelorette Party Pack

This "Muggle To Mrs" bachelorette party pack comes with several Harry Potter themed goodies perfect for a hen party! We love that you can customize this order to fit your bridal party. With this party pack – you get the option to order additional sashes and goodies for all the bridesmaids as well!

Adorn the bride-to-be in this witches themed sash! These sashes come in black, gold, or white with several text color options as well. (Our favorite text color is gold – we think it looks best regardless of the color sash.) This witches themed party sash has the option to order matching "Bride's Witches" sashes for the bridesmaids too.
RELATED: The Best Free Printable Bachelorette And Bridal Shower Games
Bachelorette Sash Ideas For The Bride
#8 – Bride To Be Sash
This bachelorette party "Bride-To-Be" sash also comes with a veil. 🙂 The white satin sash is printed with beautiful gold foil lettering. This set makes a great addition to any bridal shower or bachelorette party.
#9 – Bride To Be Bachelorette Party Sash
Consider this ordering this black satin "Bride-To-Be" sash with gold lettering for the lucky bride-to-be. The bride-to-be will love wearing this bride sash out for her bachelorette party and any bridal event leading up to her big day!
RELATED: The Best Bachelorette Scavenger Hunt For A Fabulous Night Out
#10 – Blank Satin Sashes
These blank satin sashes are a good option, especially if you want to use your creativity! With these blank sashes – you can make the bride-to-be a special sash with that extra personal touch.
We hope that you've found several Harry Potter bachelorette sash options on this list. There are so many cute ones to choose from! A bride sash is a sweet keepsake that the bride-to-be can hold onto that will remind her of this special time.
This post was all about Harry Potter bachelorette sash ideas.
Other Posts You May Like:
Pin to remember!