Here you'll find all the details about a bachelor vs bachelorette party.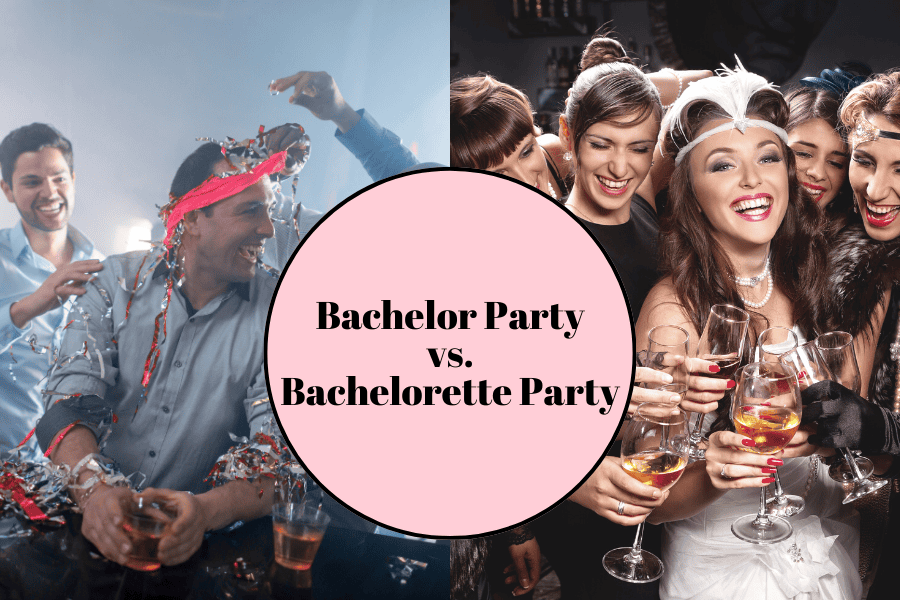 As the big day approaches, the bride and groom-to-be are often treated to a time-honored tradition of a final night of freedom.
A celebration with their best friends and family members in the form of a bachelor and bachelorette party.
Bachelor Party vs Bachelorette Party
These pre-wedding festivities are a fun way to celebrate the upcoming nuptials.
In this post, we're talking all about bachelor vs bachelorette parties. The fun, the differences, and the similarities between bachelor and bachelorette parties.
We've also included joint activities, bachelor and bachelorette party ideas, locations, and games to help make these celebrations unforgettable.
The Role of the Maid of Honor and Best Man
The maid of honor and the best man are typically the ones responsible for planning and organizing these types of parties.
Both play an important role in the wedding planning and ensuring that the bride and groom have love and support leading up to their wedding day.
Bachelor Party Ideas
A traditional bachelor party also known as a stag party, has long been associated with wild nights and extravagant adventures.
This party is a time for the groom and his group of friends to enjoy a last hurrah before the wedding.
However, bachelor parties can take many forms…they don't always include a crazy and wild night out. The type of bachelor party depends on the groom's interests and the guest list.
Here are some popular bachelor party ideas to celebrate the groom-to-be's last night:
Destination Bachelor Parties
Take a weekend or day trip to a fun city, the beach, or the mountains. Consider activities like golfing, fishing, or hiking during the day, and enjoy the nightlife in the evenings.
Sporting Events
For sports enthusiasts, attending a major game or even arranging a friendly tournament with the best man and close friends can be a great option.
Casino Night
Take a party bus with the groom to a nearby casino or even Las Vegas to celebrate his last night as an unmarried man. Consider creating your own casino night at home for a more laid back setting.
Adventure Activities
Plan an adventure-packed day with activities like paintball, putt-putt golf, go-kart racing, or even skydiving.
Whiskey or Beer Tasting
Visit a local distillery or do a brewery tour for a tasting session, followed by a delicious dinner.
Bachelorette Party Ideas
Bachelorette parties tend to focus on creating a fun and intimate experience for the bride and her closest friends. They are typically longer and have fewer guests than a wedding shower.
If you're planning a bachelorette party, be sure to check out our ultimate bachelorette party planning guide. It has everything you need to make sure the bachelorette party is one for the books!
It includes the best ideas for bachelorette party themes, party favors, and more!
Here are some ideas for bachelorette party locations and activities:
Spa Retreat
Spa days are a fantastic way to relax. They also create the best time for the bride to bond with her bride tribe.
Beach Getaway
Gather the friends of the bride and head to the beach for some sun, sand, and cocktails. Consider beach volleyball, paddle boarding, or a relaxing day by the shore.
RELATED POST: 25 Beach Bachelorette Party Ideas That Will Make A Splash
Wine Tasting Tour
Take a road trip to nearby wineries for a delightful wine-tasting experience. Pair it with a picnic or a special dinner at a vineyard.
RELATED POST: 15 Best Wine Bridal Shower Favors To Delight Your Guests
Dance Party
Rent a private dance studio or go to a club for a night of dancing. You can even hire a dance instructor to learn a special routine.
DIY Craft Night
Get creative with DIY projects like making personalized bridal party shirts, jewelry, or decorations.
Bachelor vs Bachelorette Party Similarities
While bachelor and bachelorette parties may differ in style, they share some common elements that make them special:
Toasts and Speeches
Both parties often feature toasts and speeches by the best man and maid of honor, expressing their love and support for the bride and groom.
Bachelor and Bachelorette Themed Parties
Incorporating a theme, whether it's a 'Beach Bach' style for a bachelor party or a 'Boho Chic' theme for a bachelorette party, can make the party extra memorable.
Games and Challenges
Bachelor and bachelorette parties often include games, challenges, and dares to add to the party's fun.
RELATED POST: 20 Fun & Classy Prizes for Bachelorette Party Games
Joint Bachelor Bachelorette Party Ideas
Want to make it a combined bachelor and bachelorette party?
This type of party can be a great thing and is becoming increasingly popular.
It allows both the bride and groom's friends and family to connect and celebrate together. It's also a great way to emphasize the idea of unity and is sometimes the preferable choice among certain couples.
If you choose to do a joint bachelor and bachelorette party, the maid of honor and the best man will collaborate and plan a bash with the wedding party that everyone will love!
Here are some ideas for a combined bachelor and bachelorette party:
Make it a Bachelor Bachelorette Themed Party
Choose a theme that appeals to both the guys and the girls. For example, you could have a "Final Disco" or "Last Rodeo". Just ensure that the theme you choose will be enjoyable for everyone.
Games and Challenges for Combined Bachelor and Bachelorette Parties
Consider incorporating games and challenges that involve the bride, groom, and guests. Games like trivia about the couple and scavenger hunts can create good camaraderie.
Outdoor Adventures
Plan outdoor activities like hiking, biking, or a day at the lake or beach. Just make sure that everyone in the party is up for the planned adventures.
Escape Room
​An escape room is a fun activity for a joint celebration. Escape rooms challenge the group's problem solving skills as they work together to "escape".
Comedy Club or Karaoke Night
Attend a comedy show or go to a karaoke bar for a night of shared laughter and entertainment.
Bachelor and Bachelorette Party Toasts and Speeches
Include time for special toasts and speeches from the bride, and groom, as well as any close friends or family members.
This is a great time before the wedding for everyone to connect and share their love and support.
Choosing whether or not to have a joint bachelor and bachelorette party really comes down to the preferences of the couple.
The bride and groom-to-be need to decide how they want to celebrate their upcoming nuptials in a way that best fits their relationship and the dynamics of their friends and family. 
Bachelor vs Bachelorette Parties
Both bachelor and bachelorette parties are essential pre-wedding celebrations for the bride and groom-to-be.
Whether it's an adventurous bachelor party or a relaxing bachelorette weekend at the beach, the focus of these parties is on celebrating the bride and groom-to-be.
Ultimately whether it's a bachelor or bachelorette party, the celebration is a fun opportunity for close friends and family members to come together and create unforgettable memories in honor of the upcoming nuptials.
This post was all about bachelor vs bachelorette party fun and the difference between the two.
Other Posts You May Like: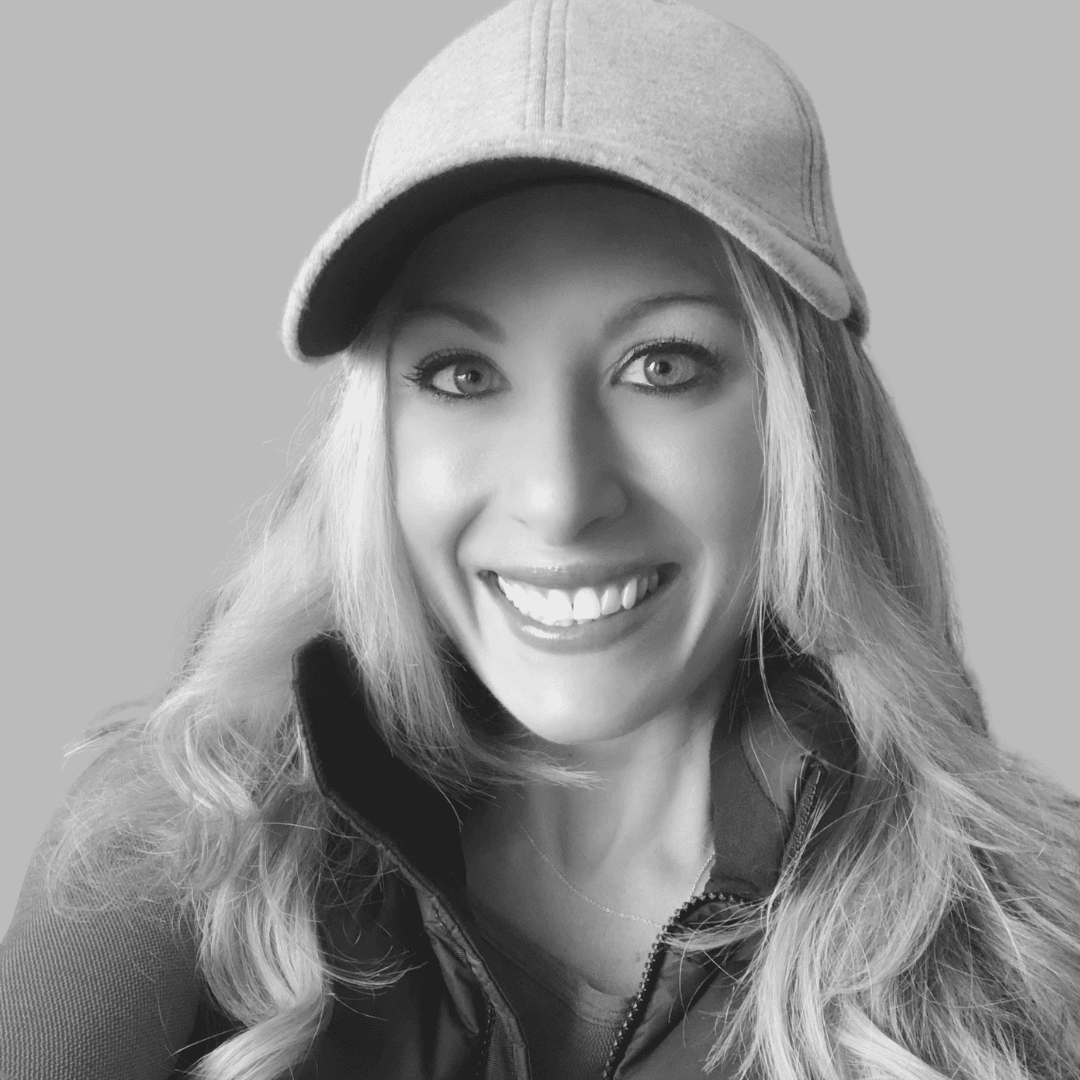 Chrissy Biamonte – Founder at Bold & Bubbly, your ultimate destination for date ideas, party planning tips, conversation starters, and more. With over 15 years in health and fitness, Chrissy is passionate about the balance between wellness and nurturing meaningful relationships. Join her at Bold & Bubbly where we explore, inspire, and create unforgettable moments!