These are the best bachelorette party cups!
Are you ready to get your groove on and celebrate the bride-to-be in style? Well, hold onto your tiaras because we've got the scoop on the best bachelorette party cups that will make your bach bash one for the books.
Bachelorette Party Cups
As you plan the bachelorette party and decide whether you'll be hitting the dance floor with some disco divas, sipping margaritas at a final fiesta, laying at the beach for a splash at a "Last Splash" extravaganza, or rounding up the squad for one last rodeo, we've got the perfect cups to match every theme. Get ready to raise a glass and make memories that will last a lifetime with these fabulous and fun-filled bachelorette party cups!

These super cute and versatile ring finger party cups are perfect for any bach theme! This set include 16 cups with rose gold print for the bride and her tribe.
---

Choose from a variety of lovely colors for these I Do Crew bach cups! They come in sets of 5 and higher so if you're looking for several color options and quantity flexibility – these are great!
---

This super cute set of Team Bride Cups comes in sets of 12 plus 1 Bride cup for the special bride-to-be!
---
Personalized Bachelorette Party Cups
When it comes to adding a personal touch to your bachelorette party, nothing beats personalized party cups! These cups are the ultimate way to make each guest feel special and create a memorable keepsake from the celebration.
With customized names, fun designs, and perhaps even a cheeky inside joke, these cups are sure to be a hit and add an extra dose of excitement to the festivities. Sip in style and cheers to a night to remember with these personalized bachelorette party cups!

These personalized Bride Squad cups will make the perfect addition to the Bride's bachelorette weekend!
---

Select from a variety of colors and font options to add a personal touch to the bachelorette weekend. The bride and her crew can enjoy sipping drinks poolside with these color changing personalized cups!
---

There are a variety of color options you can choose from as you personalize these party tumblers with each of the bride's bestie's names attending the bash!
---

How cute are these rose gold water tumblers?! Each tumbler comes personalized with a name and you can choose from silver, gold, and rose gold lid colors!
---
Last Rodeo Bachelorette Party Cups
Giddy up, cowgirls! If you're planning a "Last Rodeo" themed party, then you can't forget about the perfect party cups to match the wild west or Nashville vibes.
Saddle up with these rodeo-inspired bachelorette party cups featuring cactus, cowboy boots, and cowgirl hats, adding a touch of rustic charm to your celebration. With these cups in hand, you and your posse will be ready to rodeo all night long!

Personalize these "Last Rodeo" cups for the bride's bash! And choose from a variety of fun colored cups – the bride's cup automatically comes in white 🙂
---

These "Bride's Last Ride" cups are perfect for any country themed bachelorette party!
---

Each of these cute disco cowgirl cups come printed with a name and cowgirl hat on the cup! 🙂 Making these a fun addition for a last rodeo!
---

Surprise the bride with a picture of her groom on these Cowboy Party Cups! There are a variety of cute custom sayings you can add with the picture!
---

Throwing a Nashville themed party? These Nashville cowgirl boots cups are a must! Personalize each cup and choose from a variety of fun colors!
---

If you've been looking for super fun party tumblers – these cowboy hat disco ball tumblers are it! Each tumbler comes with a clear straw to sip from as you and your group boogie the night away!
---

The bride will love these "let's go girls" Nashville party cups for her last rodeo!
---

We are LOVING these personalized disco cowgirl party cups! Each 20 oz cup comes blinged out with rhinestones making up a super cute cow print on the lid and a cowboy hat!
---
Last Splash and Beach Themed Bachelorette Party Cups
Dive into a wave of fun with "Last Splash" bachelorette party cups that are perfect for a beach or poolside celebration! These vibrant and playful cups feature beach-themed designs like palm trees, flamingos, and tropical cocktails, adding a splash of color to your party.
With these cups, you'll be sipping in style as you soak up the sun and make a big splash with your besties during this unforgettable bachelorette adventure.
RELATED: 25 Beach Bachelorette Party Ideas That Will Make A Splash

Throwing a last splash for the bride-to-be? These "Last Splash" cups are sure to be a hit!
---

For a mermaid themed bachelorette party, these personalized last splash cups are a must!
---

Spice up your beach themed party with these "Tropic Like It's Hot I'm Tying The Knot" cups!
---

Add a personal touch to the bride's beach bash with these super cute Beach Bash cups! These are great party favors for a bach bash in the sun!
---

Splash together with these 22oz Mermaid Party Cups. Choose from Mermaid, MerBride, and of course Mermaid of Honor! 🙂
---
Disco Bachelorette Party Cups
Get ready to boogie down and shine like a disco queen with these groovy disco-themed bachelorette party cups! Featuring funky disco balls, glitz, and retro patterns, these cups will transport you back to the glittering era of disco fever.
Raise a glass and dance the night away with these dazzling cups that will add a touch of retro glamour to your bachelorette disco extravaganza!

Sip in style with these personalized disco ball plastic wine glasses! They're the perfect addition to the bride's last disco!
---

We LOVE these disco ball tumblers! You can choose from silver or a really pretty pink disco ball. Each tumbler comes with a clear straw!
---

These personalized disco cups are perfect for a disco themed bachelorette bash!
---

The bride-to-be will love these "Dancing Queen" disco cups as she boogies the night away with her besties!
---

These groovy cups are a glitzy extra touch for a disco bachelorette party! Don't forget the super cute disco ball straws to complete the look!
---

Celebrate the bride-to-be at her last boogie with these groovy disco bachelorette party cups!
---
Final Fiesta Bachelorette Party Cups
Spice up your party with fiesta-themed cups that will bring the vibrant energy of a fiesta to your celebration. With colorful designs, sombreros, and festive cacti, these cups will set the mood for a lively and unforgettable fiesta.
Sip your favorite margaritas and toast to the bride-to-be with these fiesta bachelorette party cups that are sure to add a fiesta flair to your special night!
RELATED: Best Final Fiesta Bachelorette Party Ideas

These final fiesta cups are a fun and colorful addition to the bride's final fiesta! Select from a variety of beautiful bright colors and personalize your cups if you wish!
---

Fiesta in style with these cute personalized final fiesta cactus cups!
---

We love these fiesta themed bachelorette tumblers! Whether you're heading to Mexico for the bash or hosting a final fiesta – these tumblers are a great addition!
---

These fiesta themed wine tumblers come with a variety of clever sayings to choose from! Margarita Squad, Fiesta Squad, Drinking With My Senoritas, and so many more!
---
Bachelorette Party Cup Ideas
When it comes to bachelorette party cups, the options are as endless as the memories you're about to create!
From the beach vibes of the "Last Splash" cups that make you want to dip your toes in the sand, to the fiesta designs that bring the heat of a final fiesta, and the Nashville charm of the last rodeo cups, there's a cup for every theme. And let's not forget the disco cups that will have you grooving under the glittering disco ball.
So grab your cups, raise them high, and toast to the bride-to-be as you embark on an unforgettable adventure filled with laughter, friendship, and endless fun.
We hope that you've found some bachelorette party cup ideas for an epic bachelorette party that will go down in history!
This post was all about the best bachelorette party cups.
Other Posts You May Like:
Pin to remember!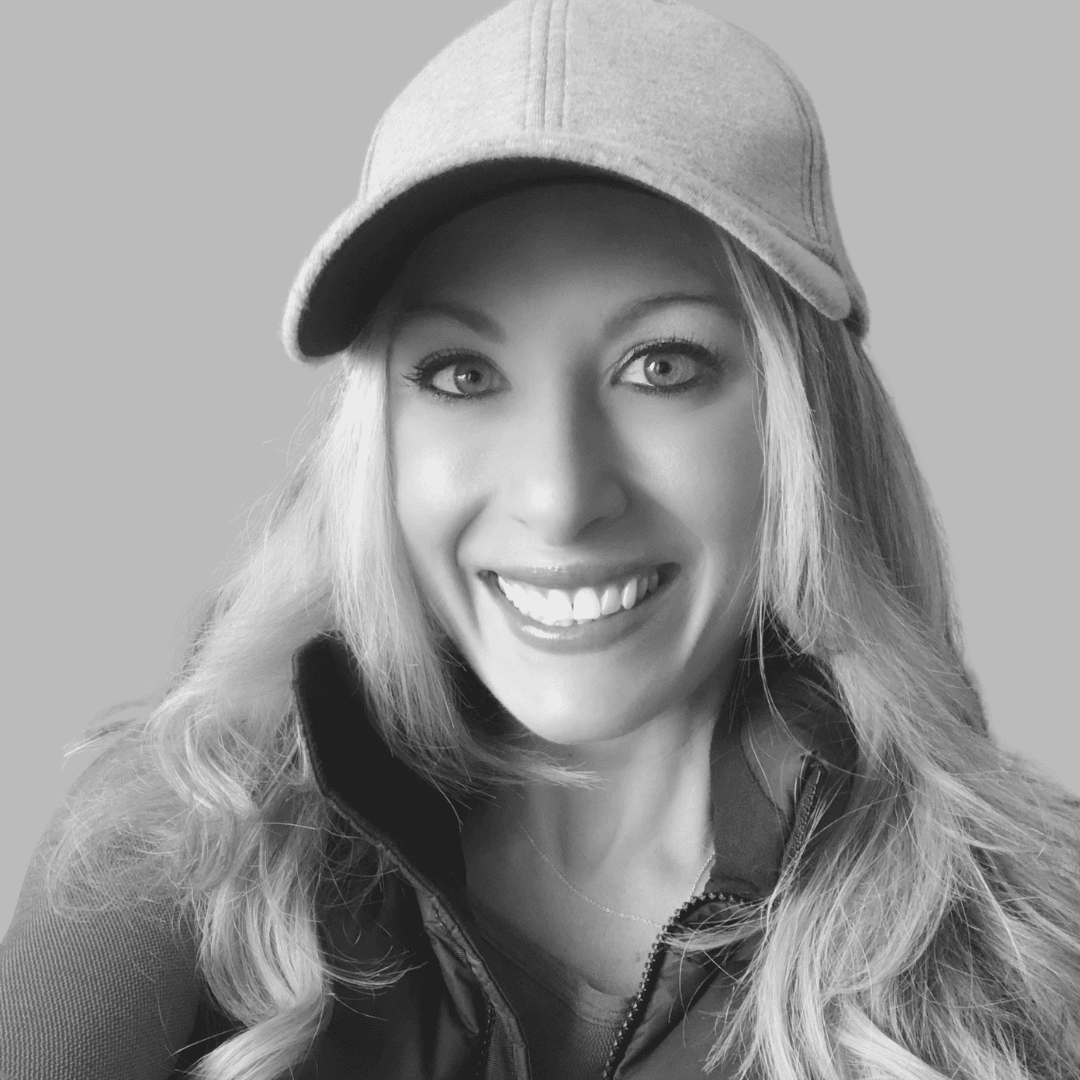 Chrissy Biamonte – Founder at Bold & Bubbly, your ultimate destination for date ideas, party planning tips, conversation starters, and more. With over 15 years in health and fitness, Chrissy is passionate about the balance between wellness and nurturing meaningful relationships. Join her at Bold & Bubbly where we explore, inspire, and create unforgettable moments!