If you are looking for the 5 texts to make a man fall in love with you, you're in the right place!
5 Texts To Make A Man Fall In Love With You
It seems that sending texts has quickly become our preferred form of communication, and it's a great tool.
Texting allows you to easily keep in touch and get your message to someone without having to coordinate your schedules.
Text messages can be simple, sweet, to the point and don't need to take up a lot of time.
BTW – At the bottom of this post, we share the secret words to make him fall in love with you. You won't want to miss it!
What Can I Text Him To Make Him Fall In Love
When it comes to what to text a man to make him fall in love, there are a few DOs and DON'Ts you should follow when it comes to texting.
DO – Be flirty and lighthearted in your text messages. There is a time to be serious, but now is not it.
DO – Use texting to connect, create desire, and encourage him.
DO – Be direct – guys are not into guessing games. So be direct with the text messages that you send him.
RELATED: 107 Love Texts He'll Want To Read Over And Over Again
DON'T – Send long messages.
DON'T – Be needy or desperate in your messages. These text messages are meant to get his attention in an upbeat way – they are not a cry out for attention.
DON'T – Get upset if he does not text you back immediately. Depending on the day or what he is doing, he may not have his phone right in front of him or be able to quickly text back.
Wait for him to text you back, do not bombard his phone with a ton of follow-up text messages.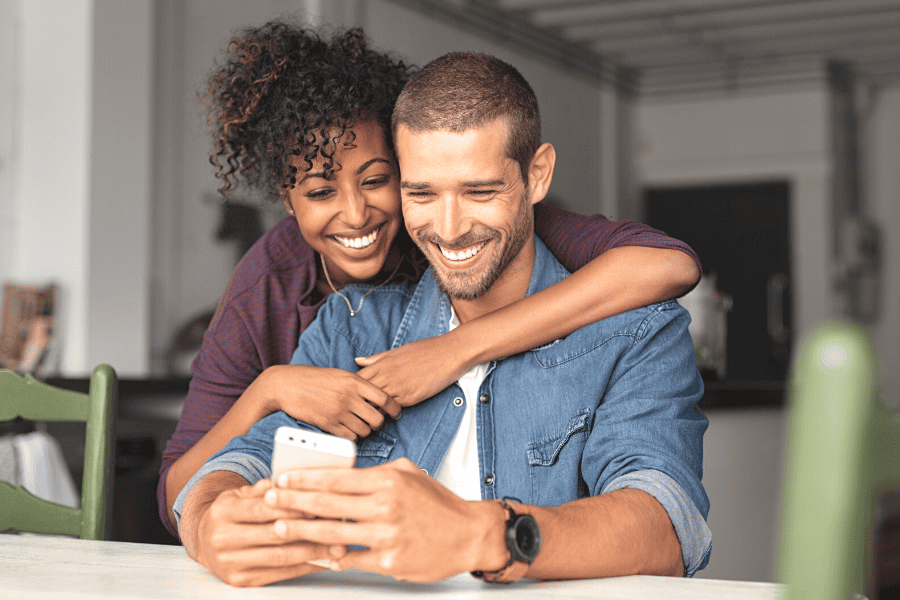 What To Text A Man To Make Him Want You
As far as what to text a man to make him want you, there are 5 simple tips to follow.
Whether you are newly dating or have been together for a while, following these tips are super helpful when it comes to texting your man and getting good results.
5 Tips – What To Text A Man To Make Him Fall In Love With You
We refer to these 5 texting tips as C.R.U.S.H. These tips will help you navigate the world of texting with confidence and foster the potential for a deeper and more meaningful relationship to flourish.
#1 – C – Create a CONNECTION.
Sending texts to your man is a great way to create a connection.
So in every message that you send, consider how the message you are sending can create or strengthen your connection with him.
#2 – R – ROMANCE.
Use texting as a way to increase the romance and passion in your relationship.
This can be done by painting a picture with words for what you want to do together or reminiscing about special experiences that you have shared.
#3 – U – UNDERSTANDING.
Be understanding in your text messages.
Always stay upbeat, give him praise, and encouragement, and let him know that you care.
#4 – S – SIMPLE.
Keep your messages short and sweet.
#5 – H – HUMOR.
Most of the time guys like funny, so if you can incorporate some humor into your text messages, you'll be sure to get his attention.
Send These 5 Texts To Make A Man Fall In Love With You
While love can't be guaranteed or forced, these five texts can certainly help nurture a deeper connection and foster the potential for love to blossom. Each message, filled with genuine warmth, support, and admiration, shows your genuine interest in the person and communicates your emotional availability.
By consistently sending these heartfelt texts, you create an atmosphere of trust and understanding, laying the foundation for a meaningful and loving relationship to develop organically.
#1 – The Thinking About You Text Message…
Now to be clear – do not just send the text message, "thinking about you".
You need to spice it up a bit.
Examples:
Thinking about the time you and I________. It is one of my favorite memories we've shared.
I can't stop thinking about the way your lips feel against mine.
Thinking about the dream I had about you last night, I can't wait to make it come true tonight.
RELATED: 40 Texts To Make Him Think About You Day And Night
You want to let him know that he is on your mind and that you are thinking about him but let him know WHAT it is that you are thinking about.
To really get a guy's attention and make a man fall in love with you, the more specific the better. Give him something to be super excited about.
#2 – The Remember When Text Message…
Using the remember when text message is the perfect way to bring up moments that you have shared together that you found memorable.
Doing this will keep you on his mind and help to make those moments you found special to stand out to him as well.
You can also use these remember when text messages to share a new tidbit with him as a surprise.
RELATED: 3 Texts To Make Him Miss You Like Crazy
Examples:
Good morning handsome! I woke up this morning thinking about our first kiss. It still gives me butterflies.
Good morning! This morning I stopped for coffee at the same spot we had our first date. I remember seeing you there for the first time and thinking how handsome you were.
The first song I heard on the radio this morning was (_____). Hadn't heard it since that special night we shared together on Thursday.
#3 – The Gratitude Text Message…
Sending a gratitude text message can often be overlooked, but it is so important.
Let him know what he does that you appreciate.
Recognizing a behavior and making it known will make him feel good and have a fondness for you.
He will appreciate you taking notice of the little things that he does.
This also will help him to know what you like so that he can continue to do those special things.
Examples:
I really appreciate how you always make time for us even at the end of a busy work day.
Ever since we met, I have been smiling more!
Thank you for bringing me coffee at work on Monday. You totally made my day!
#4 – The Compliment Text Message…
Guys are notorious for complimenting ladies but rarely receive compliments themselves. That being said, guys enjoy compliments as well.
There are a variety of ways to give compliments to a man.
When offering compliments to a man you want this to be uplifting and encouraging.
Think about the physical features you could compliment, things you notice he does well, you can even compliment him on the way that he makes you feel.
Examples:
You are so good at taking charge, I know you are going to kick butt in your meeting today.
I always feel safe when I am with you.
You have the most incredible smile, it makes me melt every time you look at me.
#5 – The Sexy Text Message…
The sexy text message must be done tactfully. And if you can use it to coincide with your other messages, it is even better!
In these text messages, paint a picture for your man. You do not need to send nudes or dirty pictures. Simply use descriptive words to drive him wild.
You want to let him know you are available and thinking about him, but create a bit of mystery as well. The right words will drive him wild!
Examples:
I had the most incredible dream about you last night, if you were here we would be staying in bed together all day and (______).
I went to bed early last night and was thinking about how I can't wait to (______) with you.
Picked up some new lace lingerie today. Want to come over for a fashion show later?
When sending these 5 texts to make a man fall in love with you, remember to always be descriptive with your messages, make him laugh, be direct, have fun, and flirt!
Let him know that you want him and that you care.
Secret Words To Make Him Fall In Love With You
Texting when done correctly is the perfect way to create your own little virtual world with your man.
You can use texting to create a secret language that only you and he will understand.
Here's what we mean…
Using code words or emojis is a fun way to spice up your texting game with your man.
Create your own meanings for different words and emojis with your man that are specific only to you two!
Examples:
🎆 emoji could mean I am thinking about your hot body.
⛰️ emoji could mean I can't wait to have you later.
🕶️ emoji could mean I want to see you.
You can use words and/or emojis to stand for whatever you two want.
This will get his attention and really spice things up.
Your text messages become unique to you and him.
Also, creating a secret language over text is fun and will strengthen the connection you two share.
You will have a secret code that only you and your man will be able to understand.
Choose the words and/or emojis you want to use, define your own meanings, and make them as spicy as you want!
If someone happens to see your phone – they won't have any idea what it is that two of you are talking about.
It's fun, flirty, sexy, and a good way to be unique with your man.
This post was about the 5 texts to make a man fall in love with you.
Other Posts You May Like: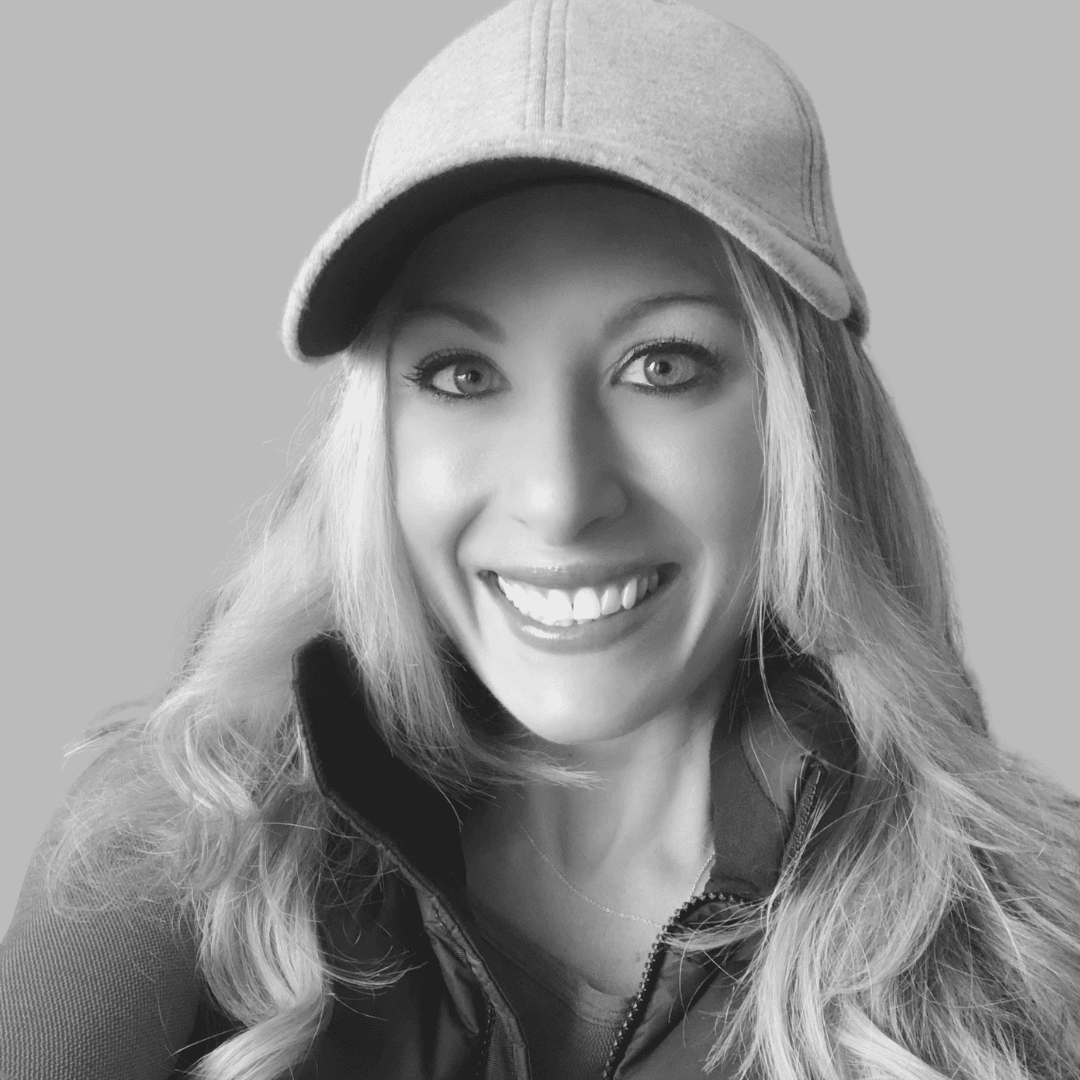 Chrissy Biamonte – Founder at Bold & Bubbly, your ultimate destination for date ideas, party planning tips, conversation starters, and more. With over 15 years in health and fitness, Chrissy is passionate about the balance between wellness and nurturing meaningful relationships. Join her at Bold & Bubbly where we explore, inspire, and create unforgettable moments!